About Us
Shandong Haohai Dredging Equipment Co. Ltd (HID) is located in the Economic Development Area of Qingzhou City, Shandong Province, a professional and innovative scientific researcher and dredger producer since 1990. Our aim is to build a hundred-year dredger manufacture company.
HID covers an area of nearly 50,000 square meters, has fixed assets of 10,000,000 dollars. We have a Research & Development center and 16 R&D personnel. We have established regularly cooperative relationships with Jiangsu Ship Design & Research Institute, Chinese Academy of Agricultural Sciences (CAAS), Nanjing Hydraulic Research Institute, Shanghai Ship Design Institute, China power, China construction, and communication company (CCCC). We own a variety of professional scientific research equipment and experimental pool for testing the products. Our featured products such as Cutter Suction Dredger have been exported to more than 44 ountries including Russia, Poland, Bangladesh, Malaysia, Maldives, South America, North America, Venezuela, India, Indonesia, Nigeria, and more, and they have enjoyed popularity around the world.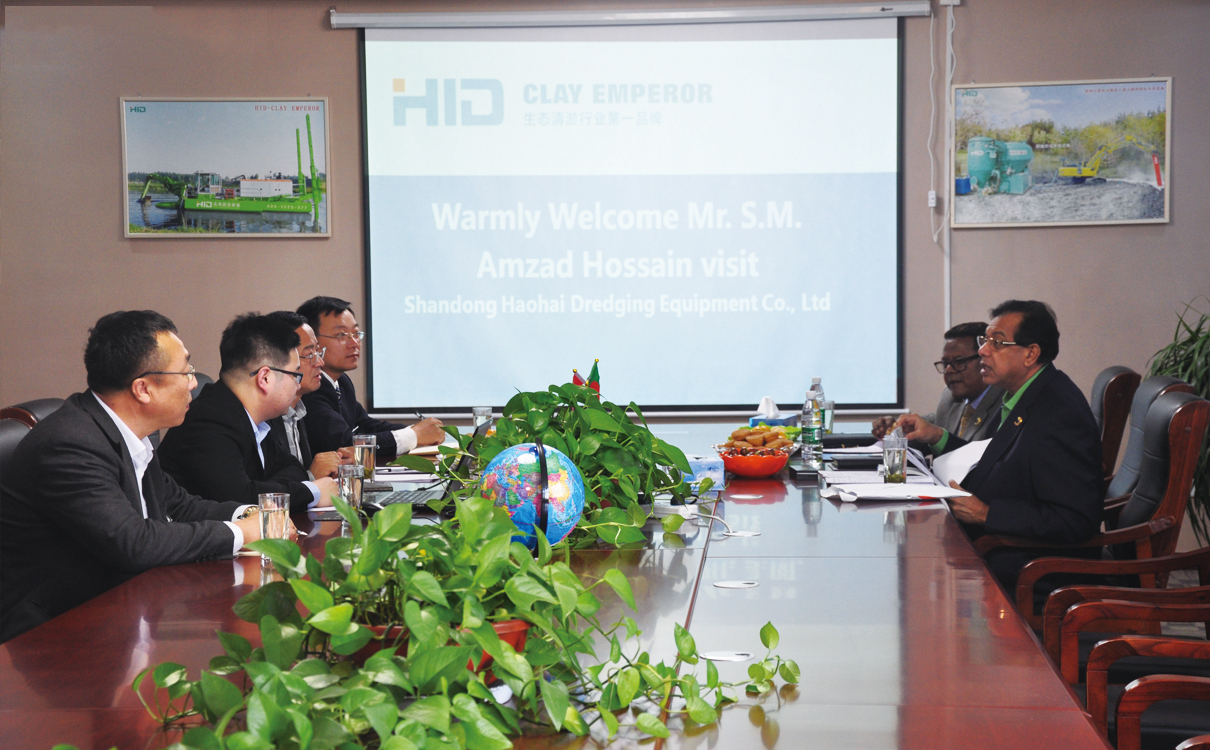 The major breakthrough products we have researched and produced are Dredging Equipment, Cutter Suction Dredger, Weed Cleaning Dredger, Bucket Wheel Dredger, Tin Ore Suction Dredger, De-silting Boat, Environmentally Friendly dredger, Amphibious Multipurpose Dredger, City Sludge Cleaning Equipment, Sludge Solidification Equipment, Salt Mining Equipment and many more. HID possesses 36 product patents. We are the industry-leading enterprise at home, also a pioneer in leading the dredging industry to upgrade its technology globally.
In the ever-changing dredging industry, we are committed to innovation efforts to meet our clients' needs. We have been developing advanced products with the help of a team of Dutch dredging consultants. HID offer standard and customized solutions and aim to create a world-famous brand. We sincerely hope to cooperate with customers and merchants to jointly strive for mutual benefit, create a win-win-win situation and common development.
We are qualified for the production of cutter suction dredger, sand mining equipment, large floating pontoons and more. The manufacturing process of HID is strictly in compliance with the ISO 9001:2015 quality system and acquired the certification as below: