Reliable 18inch HID Cutter Suction Dredger/ Resort Land Reclamation
This 4000M3/H output capacity cutter suction dredger is used in the Maldives Land Reclamation works - Niyama resort and construction of the airfield project. The construction period is one year, and the project was completed on time in June 2015. HID-CSD-5522P Cutter Suction Dredger is responsible for pumping sand from the sea and reclaiming to make land. It works 16 hours a day, works in 2 groups of people, and replaces work every 8 hours. The construction of the airport project was completed on schedule and was highly praised by customers and local leaders. It also opened the market for the successful sale of Chinese dredgers to the Maldives. This is also the first cutter suction dredger that the Maldives purchased from China.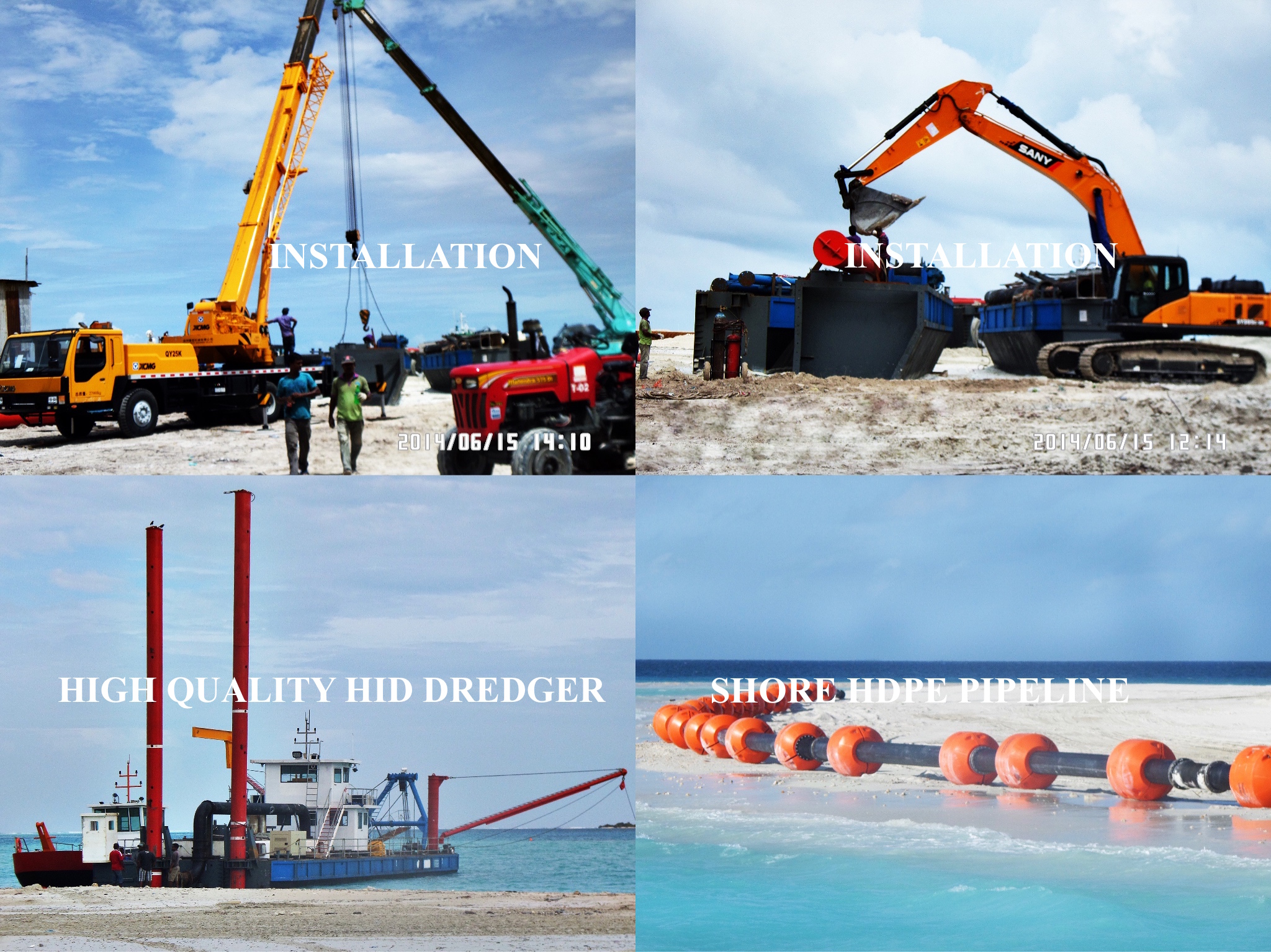 About HID - Shandong Haohai Dredging Equipment Co., Ltd
30 years' dredger manufacture workmanship

Fortune 500 Company chosen supplier

Large production, ISO 9001 2015 quality system

6 manufacture shops, R&D center, testing pool

Presences in 37 countries

10 series of dredging equipment

Dredge building certificate, 36 patents

Enterprise credit rating AAA
Please leave a message to speak with our sales team, thank you!