600m3/h Amphibious Dredger Delivery
12-08-2020
"Clay Emperor" Amphibious Multipurpose Dredger is made to work on the soft foundation by HID - Shandong Haohai Dredging Equipment which has advanced dredging technology and worked in conjunction with China Nanjing Conservancy Science Research Institute. The dredger design has been protected by patent.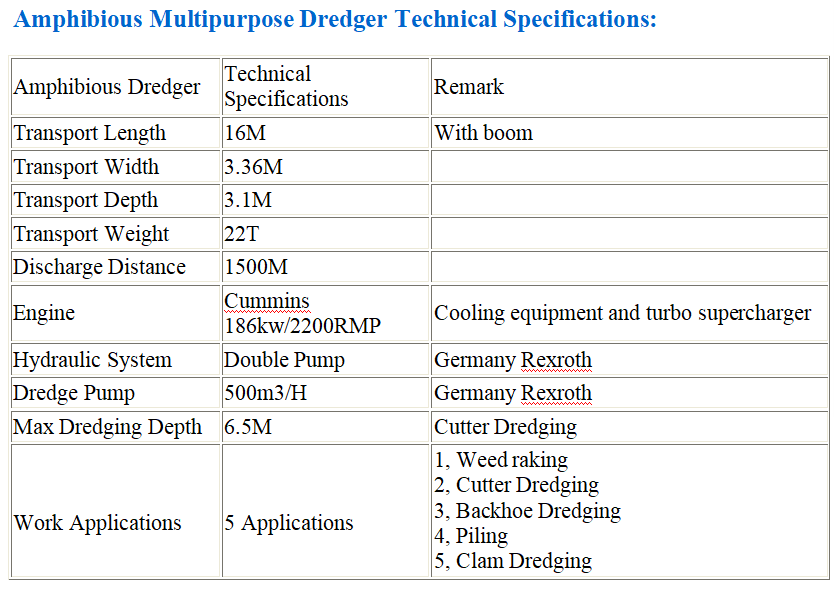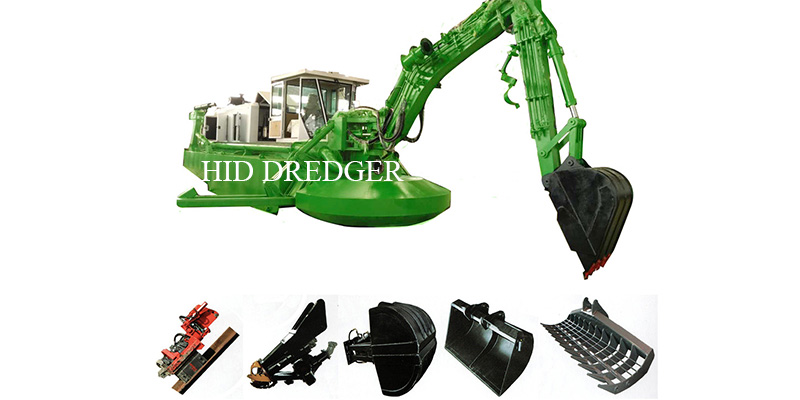 Clay Emperor includes a hull, the front leg, rear leg, operating room, function room, the front working arm, four-bar linkage, interchangeable working equipment, suction head, hydraulic system, electrical system, and walking system. It adopts a fully hydraulic control system making it convenient, flexible, and reliable. The walking system can be completed by separate open water pump-jet propulsion, be pulled by the winch wire rope, and be step moved by the rotary telescopic working device of the front leg. Amphibious Machine can achieve 5 different work applications.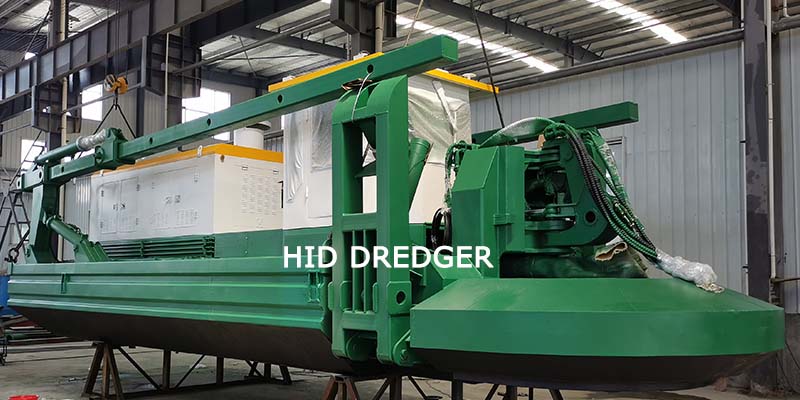 ABOUT HID - Shandong Haohai Haohai Dredging Equipment Co., Ltd
1. 30 years' dredger manufacture workmanship
2. Fortune 500 Company chosen supplier
3. Large production, ISO 9001 2015 quality system
4. 6 manufacture shops, R&D center, testing pool
5. Presences in 37 countries
6. 36 Product Patents
7. 10 series of dredging equipment
8. Dredge building certificate, 36 patents
9. Enterprise credit rating AAA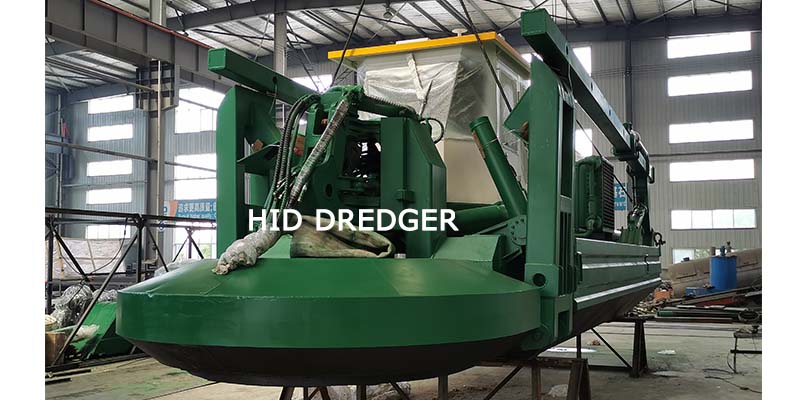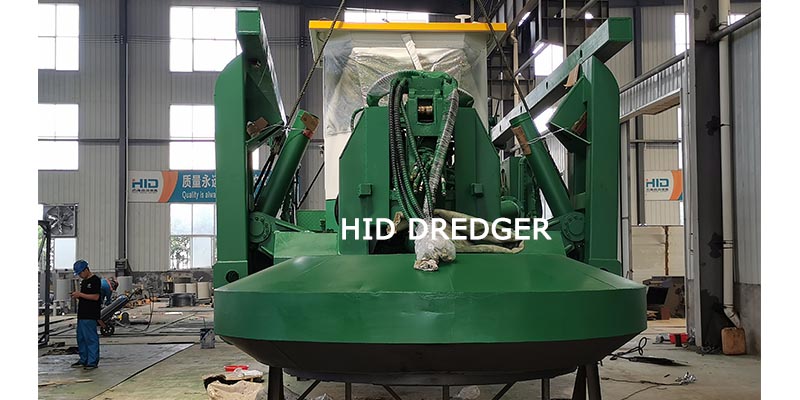 ABOUT HID DREDGER:
1. A wide range of use applications
2. High efficiency, large output, far pump distance, low fuel consumption
3. Full hydraulic control with Rexroth, Vickers
4. Siemens PLC operation with the operation convenience
5. Engine choice from Weichai, Cummins, Caterpillar and more.
6. Australia Technology Dredge Pump available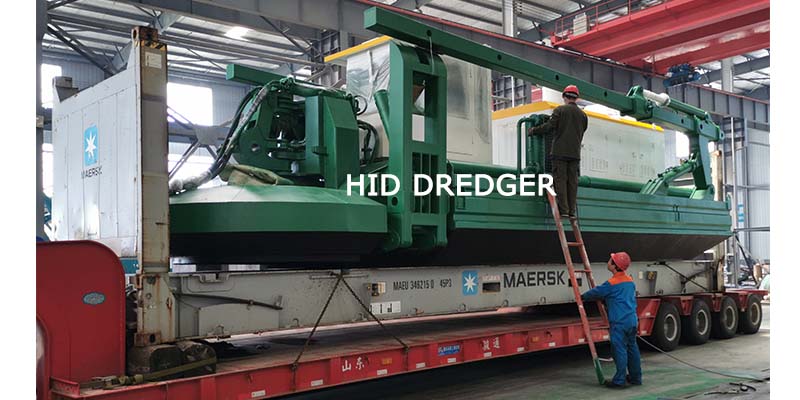 HID SERVICES
1. Free dredger consultation and free product drawings
2. Customize dredgers based on the client's actual dredging needs
3. On-site visits and factory visit services provided by HID
4. Arrange 2-3 HID senior engineer and technicians to enter the working site within 36 hours
5. Free professional assembly, training and operating to make sure dredger operates smoothly
6. 1-year warranty and Lifetime technical assistance
7. Sign after-sales service agreement with HID clients
8. Offer spare parts at a discounted price
9. On-site parts available
10. HID company require responsible Sales team, design team, manufacture team available 24/7 to best serve clients
Factory show