HID Brand New Multipurpose Amphibious Dredger Delivery for Dredging Project in Lake China
29-09-2021
A new multipurpose amphibious dredger finished manufacturing and testing and carried on the truck is slowly driving out of HID shipyard. Delivering as a whole unit to avoid assembly time cost.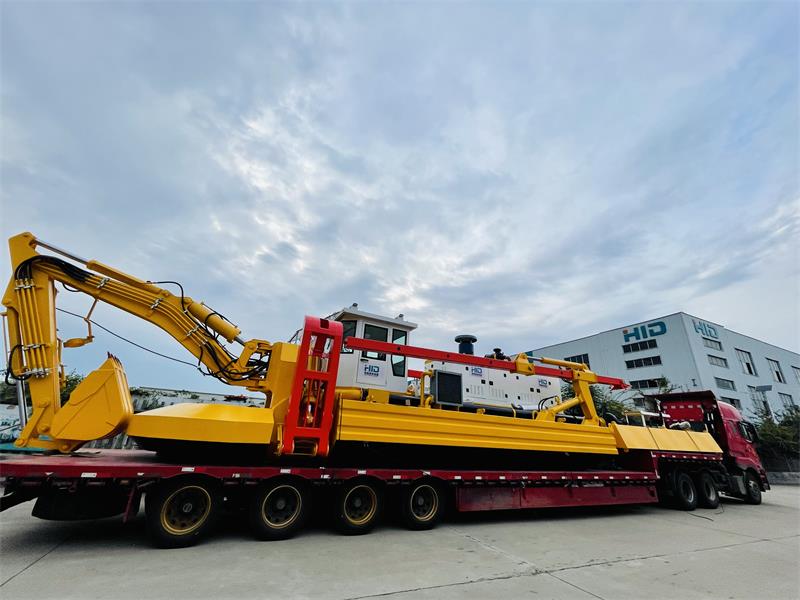 HID Amphibious dredger China "Clay emperor" is designed to be easily transportable to work sites. Once on-site, the amphibian is simply deployed to unload it from the truck, then its side floats are assembled before starting the work.
It has multiple attachments which perform complex tasks such as suction dredging, backhoe dredging, pile driving, and weed raking.
The full hydraulic amphibious dredgers can reach and operate effectively in these challenging sites that are hard for conventional dredge equipment or a bigger dredger.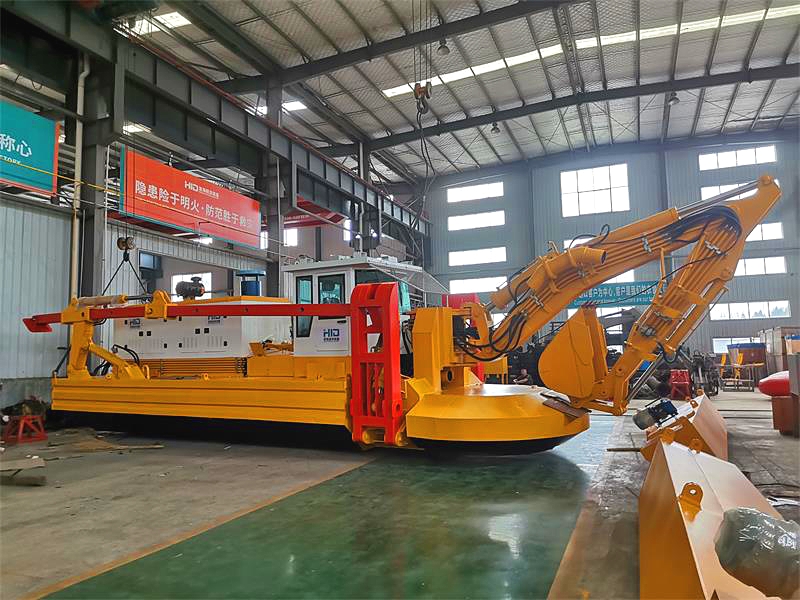 The amphibious multifunctional dredger one machine for all applications is a remarkable machine for restoring shallow waterways and shores dredging, max dredging depth of 6.5m, can discharge 1500 meters.

Right now the machine is operating in 10 different counties including China, Indonesia, Kazakhstan.