HID Build CSD650 Cutter Suction Dredger Brought Into Position to Start Lake Dredging Work
09-09-2021
HID Dredging Equipment Company is honored to work with China Railway Group again by providing two new sets of our high powered 650 cutter suction dredgers, discharge distance is up to 4000M, the lake dredging projects continues.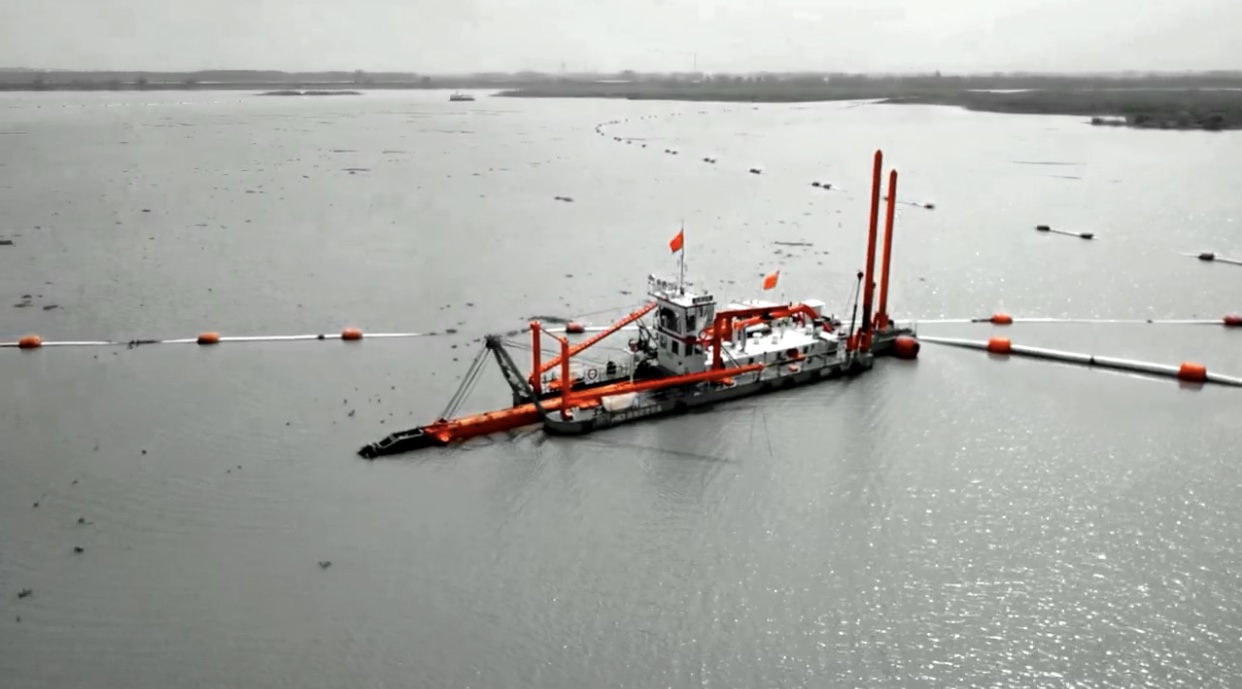 Two new dredgers as passed all inspections for certifications. Successfully launched and brought into position to start his first dredging work in Suya lake.
This dredger continues to be built under the International Quality ISO:9001, with strict rules and manufacture guidelines. This dredger is equipped with DGPS system to prospect and monitor underwater dredging areas for safety and efficient dredging works.
Flow capacity 6000 and a maximum dredging depth of 18 meters. Equipped with 700 KW powerful cutter head.
Since 5 sets of HID cutter suction dredgers put into perfect operation in 2019, the perfect performance and endurable quality in long term operation won clients appreciation. Expected by the end of this year, 2 set cutter suction dredgers will be added.
With the lake desilting and expansion work happens in an all-round way, the water self-purification function has been significantly improved to control the Huai river flood; with numerous quantities of mud dredging out, the navigation channel is expected to open up by next year