HID Build Heavy Type CSD 6024 Model Cutter Suction Dredger is Being Used in UAE And Egypt
24-09-2021
HID build heavy type CSD 6024 model cutter suction dredger is being used in areas such UAE, Egypt, Saudi Arabia, and more.

It is a huge one, equipped with 700kw cutting power, flow capacity can reach 6000m3/h. Most commonly used for large-scale dredging projects like deepening harbors, dredging, and reclamation of coastal. The Dredging pump and Engine are set in the engine room where there is a watertight compartments structure, which allow all-weather operation under various complex working conditions with high precision positioning.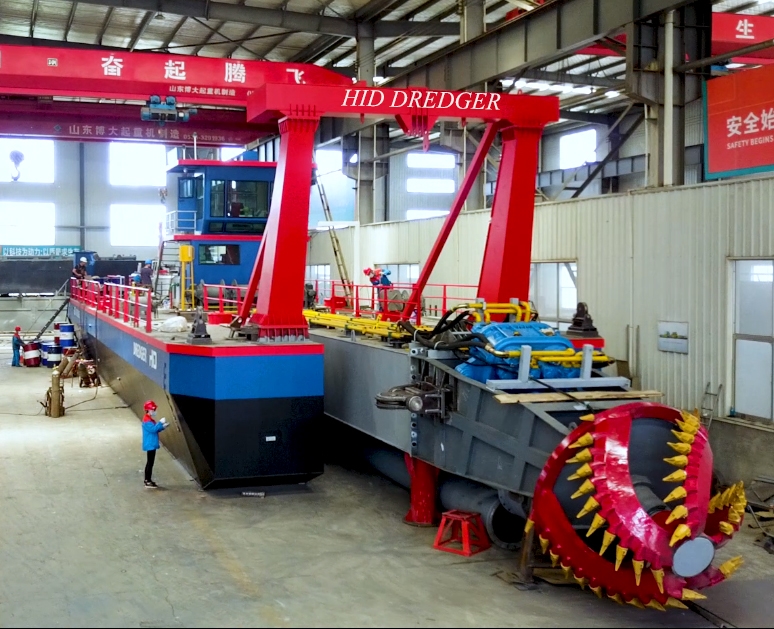 HID is able to deliver by road ,railway ad shipping due to its modular design. Upon arrival, our team will assemble the dredger and provide training to the crew in its use.
Over the last few years, the shipbuilder has opened a number of markets in Middle East.selling dredgers in UAE, Egypt,Turkey, Saudi Arabia and more. HID practice to building standard proven vessels for stock to facilitating the fast delivery of the dredger.
HID is able to customize its products for its clients' specific requirements using modular options.