HID CSD350 Cutter Suction Dredger Launched For Lake Dredging Works
16-09-2021
HID built CSD350 cutter suction dredger with 2000m3/h flow capacity for Jiaogang lake dredging project launched successfully.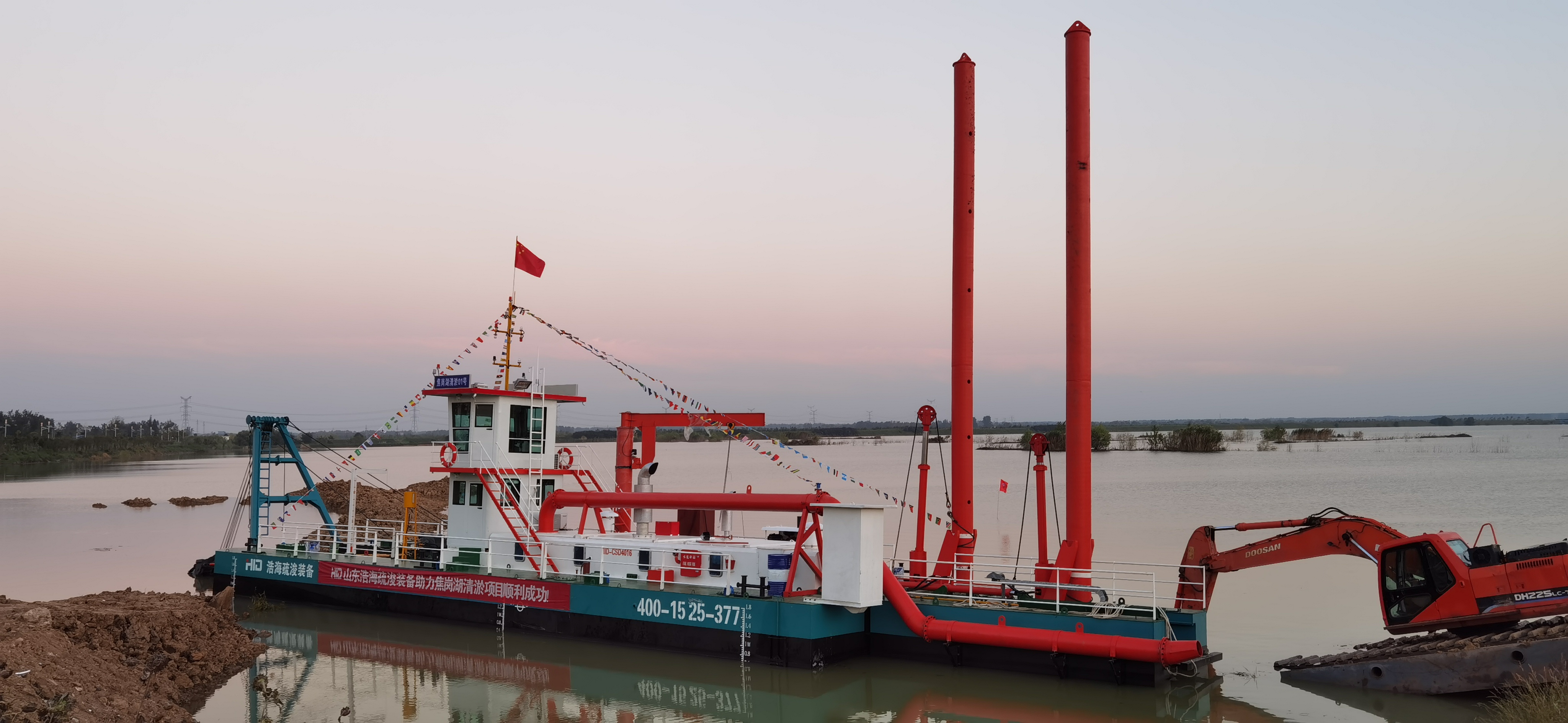 Jiaogang lake, located in the southwest of Huainan City, Anhui Province, covers an area of 40000000 square meters. It is a natural freshwater lake in the Huaihe River Basin. It has the reputation of "Huaihe River Wetland and Baiyangdian Lake in East China". After many years of operation, the lake has serious siltations on the bottom of water. Which has affects the water quality of lake.Bad quality water affected lake ecosystems, have to pay more energy to solve this problem.
Dredging is the best process to keep lake clean .HID offers several dredging techniques that can be implemented to dredge lake. At the beginning of the year, we signed an order agreement with the construction side of the project to manufacture dredging equipment including cutter suction dredger, amphibious dredger and excavator barges for JIANGGANG lake dredging work.

We are proud of HID build dredger more widely used for China's water conservancy dredging projects,develop the right solution for virtually any dredging work.