China's First Large Capacity Tin Ore Mining Dredger Vessel 1300 tons Launched Successfully
04-08-2022
Breaking news!
It is with great pleasure that we announce the delivery and hand-over of the "LUCKY STAR 168'', a length 95meter and working weight 1300t Tin Ore Mining Dredger to Indonesia Client.
Yesterday, Leader HID Dredger Company Mr Yongsheng wang handed over the symbolic key of "LUCKY STAR 168" to the ship owner during the ceremony in Yangkou Port. The tin ore mining dredger launched successfully and headed towards Indonesia.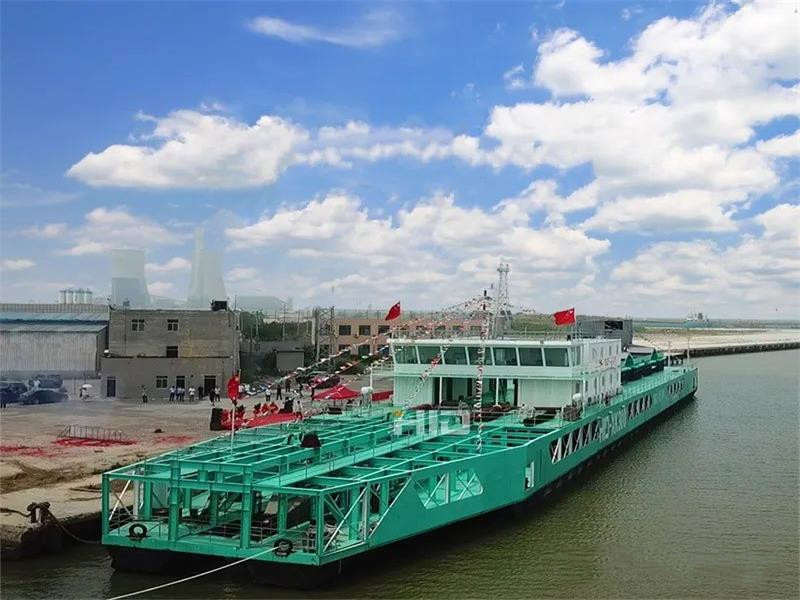 The huge and excellent tin ore mining equipment is designed and manufactured for Indonesian customers for Tin ore dredging in the sea.
It's the FIRST set of Large capacity Tin Ore Suction/Selection Dredger Manufactured Worldwide.
Total length is 95meter, width 17.5m, depth 2.8m, working weight 1300t, and handing capacity is 700T/H.
It's efficiency production tin ore extraction and selection all in one machine.
The Whole ship is welded steel construction with seamless pipe connection, adopted top quality marine steel plate and painting which is more anti-wearing.Ore production Dredger designed to prevent large waves when working in the sea.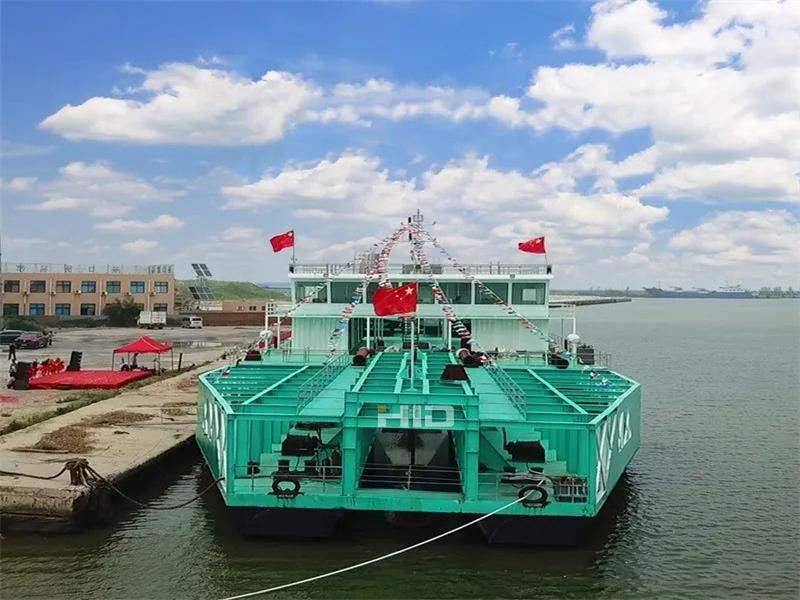 The ceremony represents a change, marks the start of we will increase the scientific and technological innovation and market development of seabed mining equipment, inject new driving force into the improvement of seabed mining technology and equipment intelligence, provide equipment support for my country's expansion of deep-sea strategic resources, and develop high-tech, development International cooperation to make new and greater contributions.
We hope to do much more business together with the global market in the future.