HID new build CSD5522 model cutter suction dredger all tested and ready for sale at our HID shipyard
17-05-2022
HID new build CSD5522 model cutter suction dredger in stock is appropriate for offshore of closed little waves and inland river/lake. It is an indispensable tool for dredging channels, port construction blowing, and reclamation.

Designed according to the standard of China ZC classification society.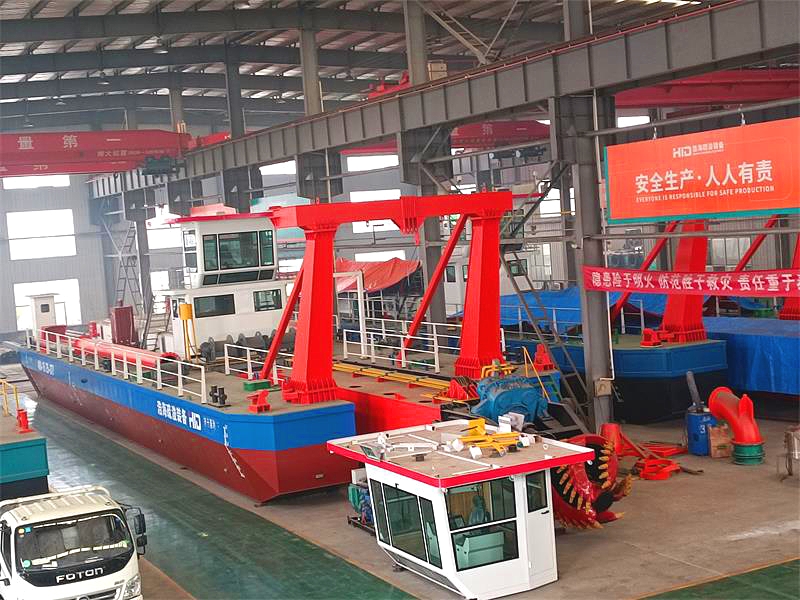 Main data as follows:
- Flow: 3500-4000m3/h
- Discharge distance: 3000M
- Dredging Depth: 15M
- Total installation power:1800KW

- Discharge: 550mm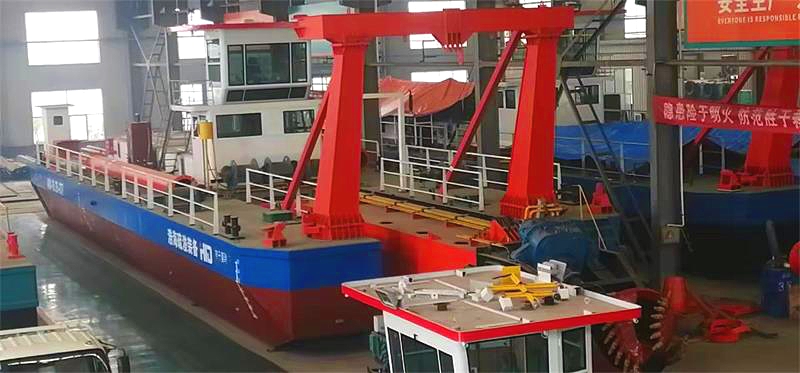 Main Advantage:
National ship inspection standard certification, reliable, fuel-efficient, low maintenance cost, and has extremely high productivity at all dredging depths. It is equipped with the most advanced technology, including the following key features:
1) Extraordinary pumping power-unparalleled in similar products, improved ergonomics and diagnostics
2) Dredging pump combines high efficiency and large capacity, low cost per cubic meter
3) Low maintenance and efficient cooperation
4) Environmental solutions, such as LED lighting
5) Constructed with CCS marine plate
6) HID is famous for its sturdy structure, reliable operation and excellent performance. So far, HID has provided more than 300 such standard cutter suction dredgers worldwide.
7) The HID dredger can be disassembled and transported by road, rail or sea. A variety of optional equipment and auxiliary equipment, such as work boats and discharge pipes, can be provided.

The dredger is all tested and ready for sale at our HID shipyard. Contact us for full technical specs of this dredger.