Media Report – Interview on HID by DredgingToday
07-01-2022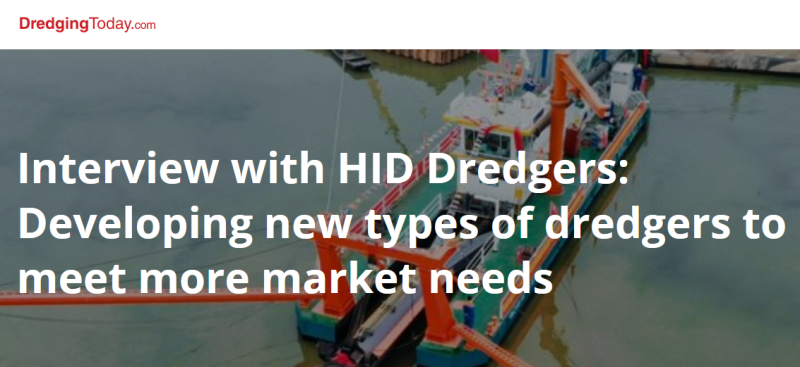 HID Dredging Equipment Company has over the years developed to become one of the leaders in dredge manufacturing industry.
This success was built on a platform of extreme commitment to its customers, meeting their specific application needs through the design and engineering customization.
A lot of successful deliveries and some other important business achievements gave us enough good reasons to interview Ms. Bella Wang, Global Director of Sales and Management for HID Dredging.
Q: As an introduction to some of our readers who are not familiar with your company, what can you tell us about your business, the beginnings and where is HID Dredging Equipment Company today?
Ms. Bella Wang: Shandong Haohai Dredging Equipment Company, known as HID Dredgers in the international market, has over 30 years of dredger manufacturer workmanship since 1990, and is a leading professional & innovative dredger manufacturer and supplier with a presence in more than 40 countries covering Middle East, Africa, Europe, Southeast Asia, West America and more.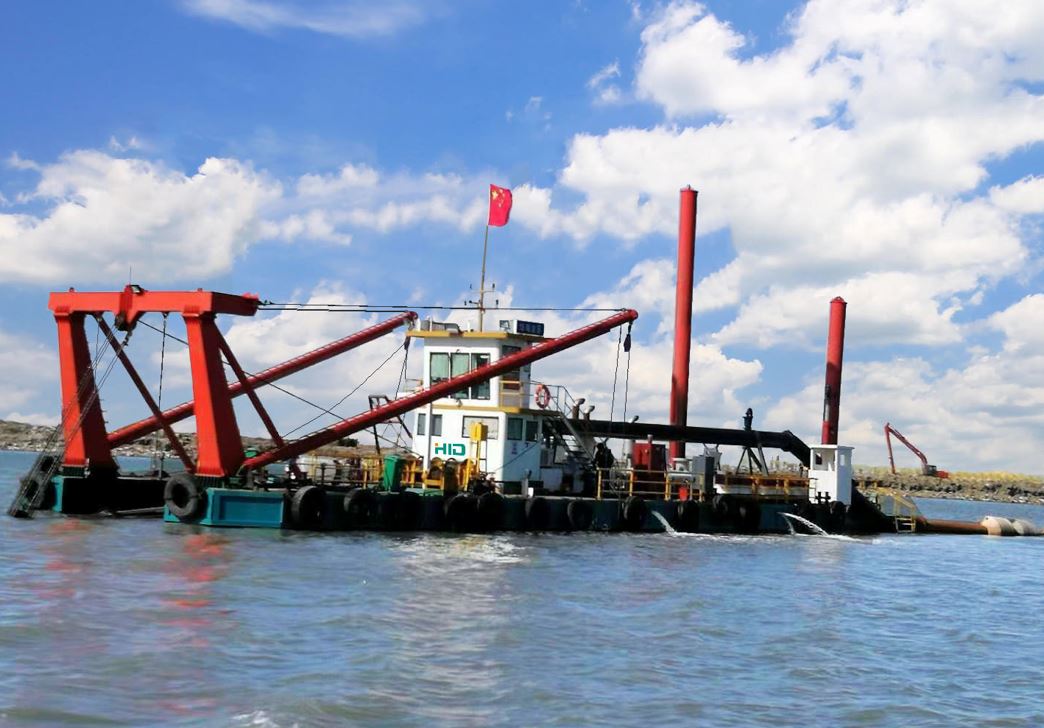 Q: Which markets are currently in the focus of your company, and do you have plans to expand your business areas?
Ms. Bella Wang: Bangladesh is the country we are focusing on now. There are hundreds of rivers need to be dredged. In fact, since 2016, we have established our sales and services office in the capital Dhaka city, to better meet our local clients and provide after sales services to ensure performance.
So far, we have supplied more than 30 sets CSDs to this market, just last month – November 2020 we shipped out 3 sets of our new 20inche CSDs to Chittagong Port. Right now, even with the pandemic situation, our dredgers are still dredging there, some of our dredgers are 3-5 years old and still running perfectly in Bangladesh. And we are ready to close a few more by 2020.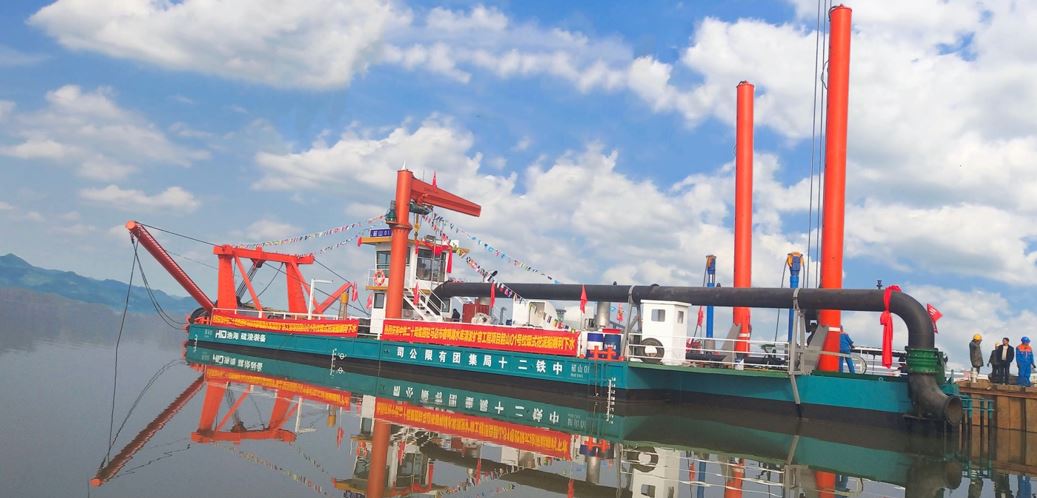 Our recent delivery of our amphibious dredger was a versatile machine that will be working in ponds to dredge mud. The client was very interested in the fact this machine could do multiple work applications at the same time, such as cutter dredging, backhoe dredging, piling, weed raking, all it takes is to change the attachments within 30 mins.
Q: Overall, 2020 was challenging around the globe in many ways, how did you sail through that period?
Ms. Bella Wang: At the beginning of 2020, around January 25th, all companies in China had to close since everyone has to stay at home. It was very challenging because we couldn't work, meanwhile there wasn't specific timeline on when we can start again. Fortunately, our business operations were back to normal around Mid-February with extreme caution.
Our business is half domestic focus and half international focus, the international markets were very slow due to pandemic which caused delay in the dredging projects, luckily, we were still able to supply to the global market this year due to some immediate dredging demand.
Domestic market has been creating a lot of internal dredging demand, and we worked with a lot of Government biddings this year.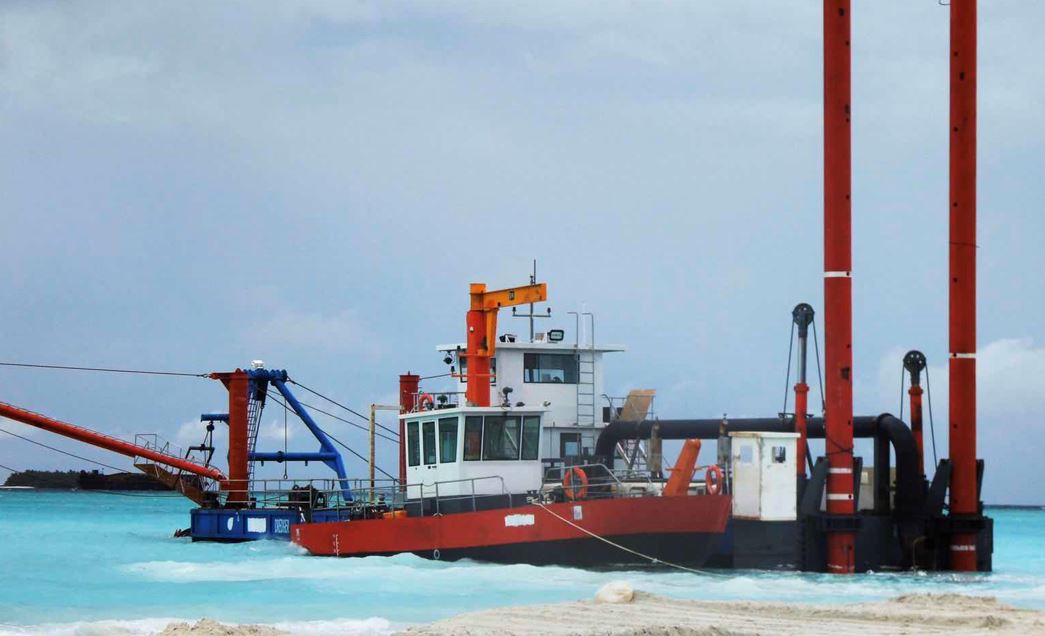 Q: What is your opinion about current dredging market in your country?
Ms. Bella Wang: The dredging market in China has always been good, especially the country has a strong focus on the looks of each city. A lot of rivers and lakes needed to clean, especially this year, the Government has approved more works that require dredging equipment in bidding format to create internal demand. We have participated in around 10 biddings so far this year, and won 8 of them, some of the machine we provided this year was 10-16inch cutter suction dredgers, weed cutting machine, floating pontoons.
We predict China's dredging market will be good at least for the next 5 years.
Q: What are your most important goals and business plans for the upcoming period?
Ms. Bella Wang: Next year, our goal is to serve at least 50 dredging works with at least 60 dredging equipment delivered to the globe. We have been talking to a lot of potential client and know that the international demand is gradually coming back, with our strong brand reputation in the market and the focus on dredger quality, performance, services, we are confident the goal will be achieved.
In the next 1-3 years, our goal is to set up sales and services stations in our main markets such as India, Egypt, Indonesia, Philippines, Europe and more, potentially start to establish factories in these markets too.
We want to better serve our clients and provide lifetime technical assistance, better in their country. We are also currently upgrading the technology on our existing dredgers and developing new dredger types to meet more market needs.
Our Chairman believes in innovations and technology, he once said: "Science and technology are the primary productive forces."