South America client's feedback on HID Crane Barge Pontoon
04-08-2022
Our client from Uruguay South America well known construction and engineering company has just released these beautiful photos, showing a little look at the scenes of HID crane barge at its working site.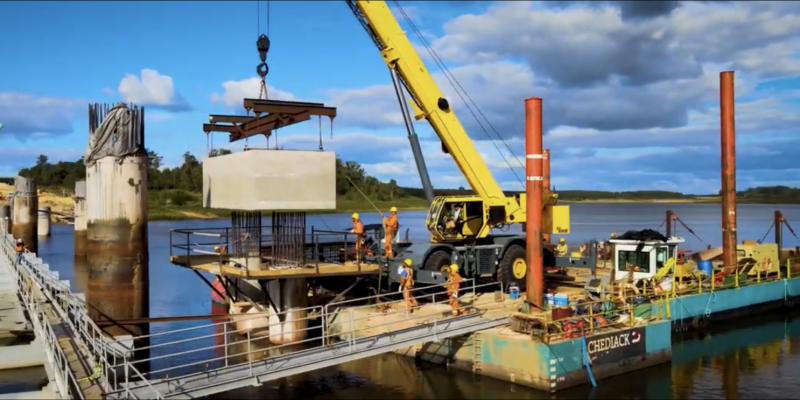 "The barge has been working smoothly for a year, no issues during its working time" the owner said.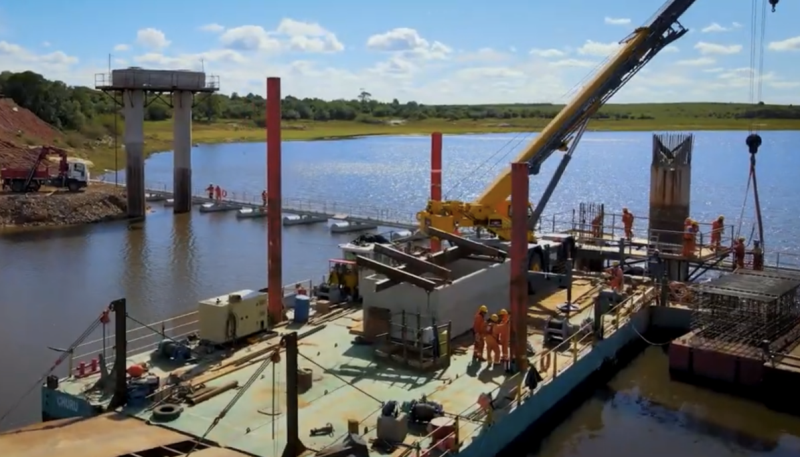 The barge is a hull vessel including CCSB thick marine plates, spud, diesel driven hydraulic system and more parts with total sizes is 30m.
The purpose of the barge is to support and handle a capacity 250t of Crane working on the deck for building a bridge in Uruguay rivers.
HID barges and pontoon can help heavy machinery such as excavators and cranes to better perform their functions on water, break through land restrictions, and realize comprehensive work on water and land. The modular design easy for transport and assembly. Can be customized based on clients' options and the needs of your projects.