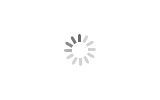 HID Sludge Solidification System Quick and Cost Effective Ground Improvement Mixing Equipment Solidifying Equipment
1.Product Innovation and National Patent 
2.It is versatile, efficient, and cost-efficient material mixing and soil stabilization technology.
3.It is linkable to any type of binder feed - wet or dry.
4.The unique feature brings big cost savings and efficiency to any jobsite.
5.Operation in more than 10 countries.
HID National patent equipment sludge solidification system is combined with power mixing head and solidification tanks where the curing agent to be fitted in. The curing agent should be mixed with cement and lime powder.
It is versatile, efficient, and cost-efficient material mixing and soil stabilization technology. Mainly used across Civil engineering projects, Costal facilities, solidification, and contaminated site remediation for solidification of soft soil and the remediation of contaminated soil.
With this machinery, you'll be able to harden soft soil by adding binder to the ground. In addition to this the equipment works perfectly for processing and encapsulating contaminated materials.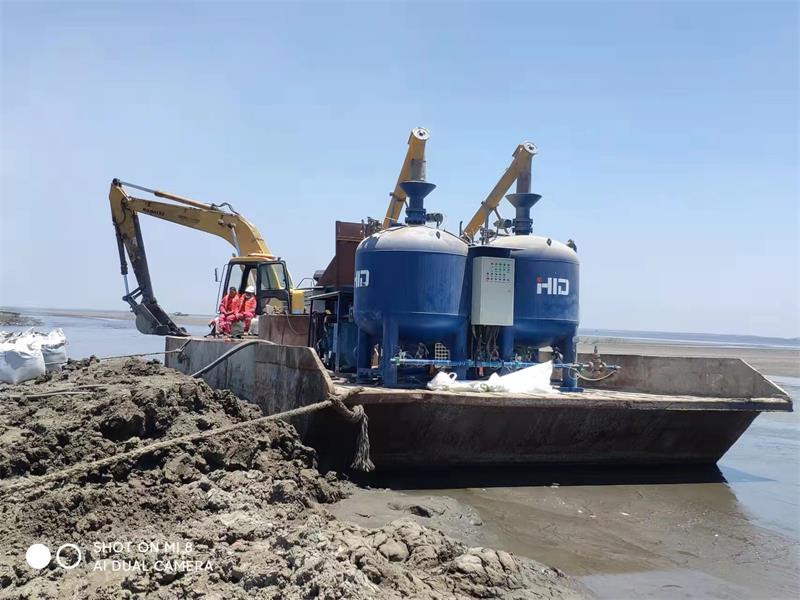 The HID Processor is a power mixer attachment for conventional excavators. It is powered by the hydraulic system of the excavator.
This attachment converts the excavator into a powerful and versatile mixing tool capable of penetrating and effectively mixing a variety of difficult materials – everything from clay, silt, peat, sludge and sediment, to dredged material and contaminated soil.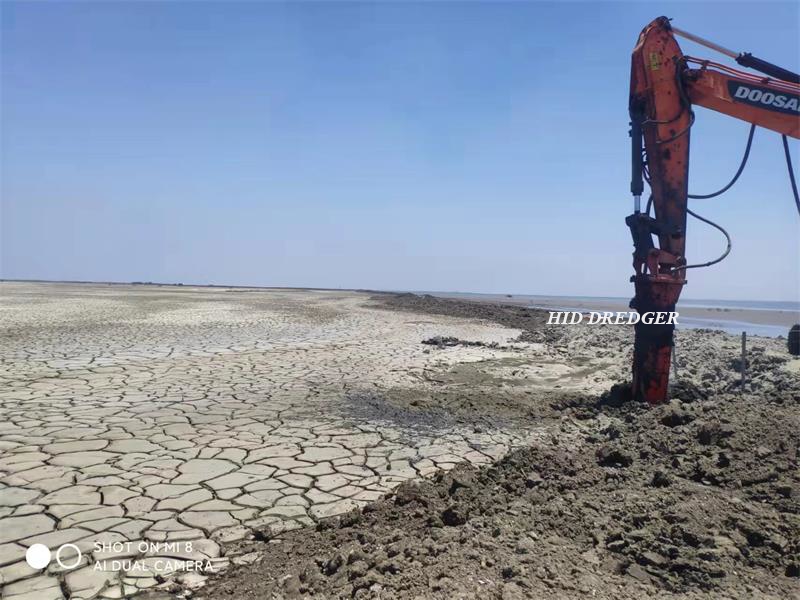 The pressure feeders power tanker, is a self-contained, two-tank, pneumatic-based dry binder delivery system.
It uses an on-board air compressor to pressurize a tank of binder and deliver it in dry form. Delivering and mixing binder in dry form conserves the "drying" capacity of a binder.
The solidification power tank will be filled with cement, and lime powder, conveying to the power mixer by pipeline.
The system adopts computer full automatic control, conveying the solidifying agent according to the preset proportion one key start and stop, and the operation is simple.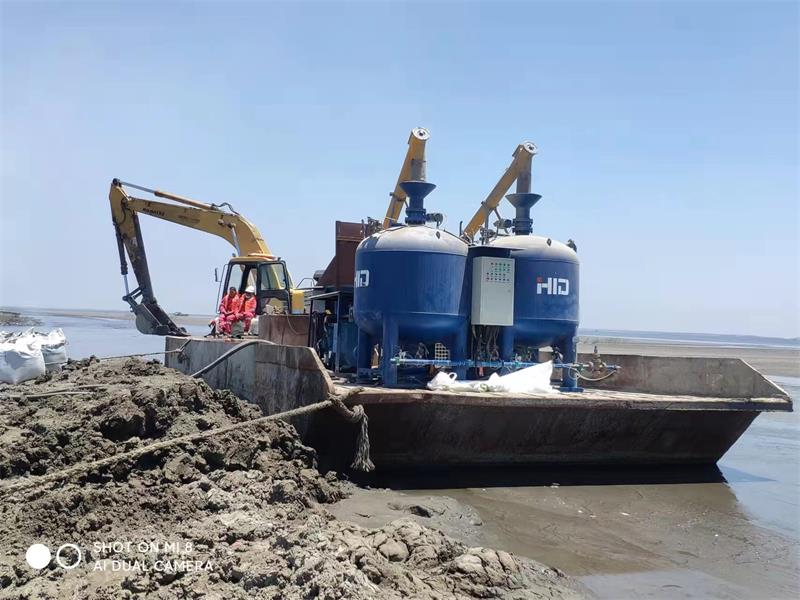 After mixing the solidifying agent and soft soil for several hours, the soft soil can form a stable base which is convenient for later construction
HID solidification system has widely used in China, Egypt, South America, Dubai, Saudi, Philippines, Poland, Indonesia, Russia and other areas for successful sludge treatment and solidification.
HID products doesn't just come with inbuilt efficiency. HID also comes with unrivalled after sales support. No matter what the issue, our team is on hand to offer all the help you need in getting the most out of your equipment.
1. HID dredger company uses world-class brands including Germany Rexroth hydraulic system, U.S Vickers hydraulic system, Denison hydraulic system to ensure the reliability of dredger hydraulic system. 2. HID dredger company owns the most matured hydraulic installation and commissioning techniques in this industry. 3. We test all the hydraulic system before delivery to ensure no defects. 4. On-s
...more