High Quality HID 20 Inch Cutter Suction Dredger For River Sand Mining Dredging in Bangladesh
3 sets of high quality 5020 model delivered to Bangladesh in 2020, our client is using them in Padma River to conduct sand mining and land reclamations in order to create land for the exclusive economic zone of Chittagong District, Bangladesh.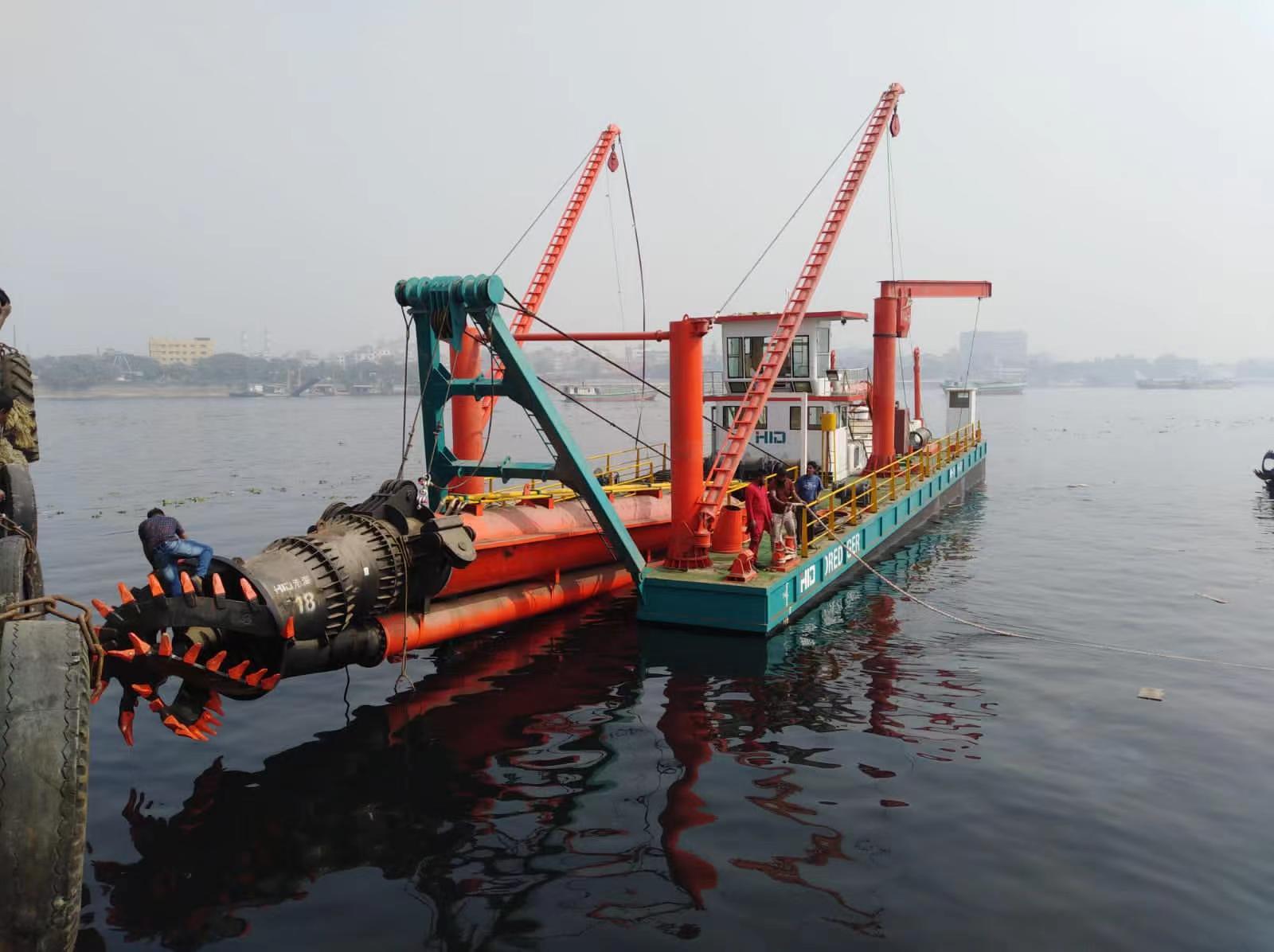 PARAMETERS
Flow capacity: 3500m3/h
Dredging depth: 14m
Discharge distance: 1500M
Discharge diameter: 550mm
Main engine: 895KW Cummins
Hydraulic system: Dension (Parker) /Vickers
Operation system: PLC Siemens
Dredging materials: Sand
In order to attract foreign investment and promote the development of Bangladesh' s domestic economy, Bangladesh has planned economic zones in Chittagong District, mostly along beaches and sandy lands. There is an urgent need for a large number of dredgers to carry out sand filling and land leveling.
As early as 2015, we have established our sales and service stations in Dhaka, Bangladesh. We are continuously putting the effort in assisting Bangladesh infrastructure development for the years to come.