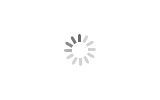 Crane Pontoon For Support and Handle Crane Working in Uruguay River
1reliable quality,famous brand components,easy transportation,easy installation,good after-sales service.

2 the deck plates were constructed with 23mm CCSB thick marine plates, safely sup- porting crane working on the deck
HID Crane Pontoon has been successfully operating in Uruguay,the purpose of the pontoon is to support and handle a Kobelco BME 800 Crane working on the deck for building a bridge in Uruguay rivers, our client Chediack Company are highly satisied by the pontoon performance.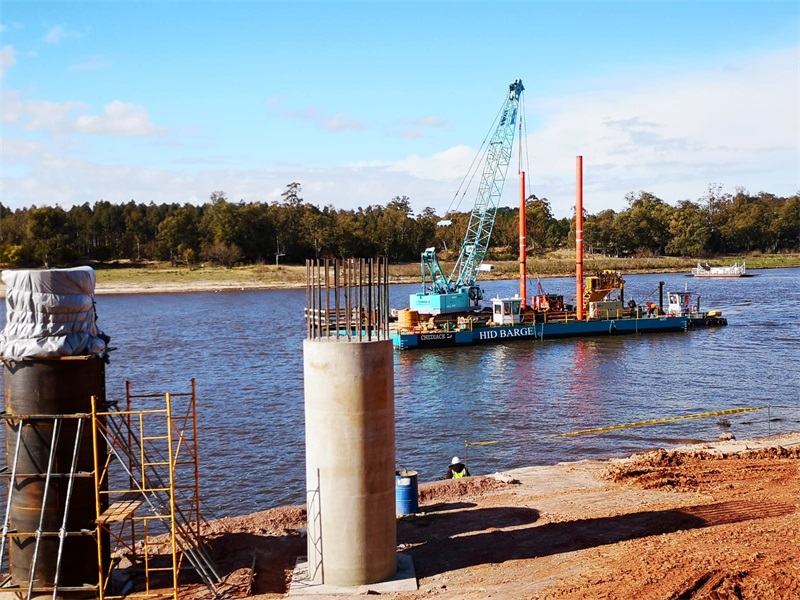 Let alone the performance and quality,the modular design enabled containers shipping which saved clients a great deal of shipping fees, total 15 containers were shipped.
 Due to the pontoon needs to transport to different site for bridge building, 4 spuds were designed moveable by using excavator moving motors, spuds were being separated into 3 pieces with bolts connections, for the purpose of easy disas- sembly and assembly.
In order to support a250 tons heavy crane, the deck plates were constructed with 23mm CCSB thick marine plates, safely sup- porting crane working on the deck.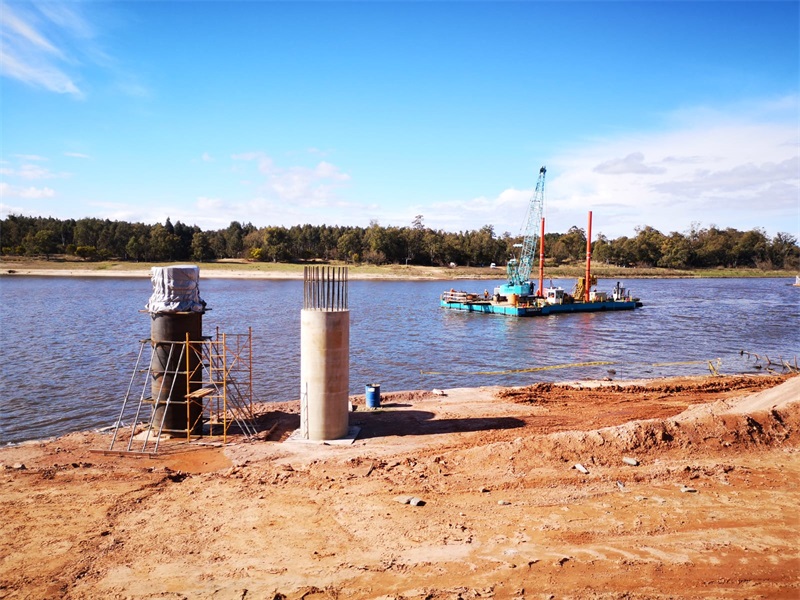 HID has rich experiences in designing and manufacturing variety of different barges and pontoons for all kinds of purposes, look forward to design one of yours.
1. HID dredger company uses some world-class brands including Germany Rexroth hydraulic pump, U.S Vickers hydraulic pump, Denison hydraulic pump to ensure the reliability of dredger hydraulic system. 2. HID dredger company owns the most matured hydraulic installation and commissioning technique in this industry. 3. We test all the hydraulic system before delivery to ensure 0 defects.
...more