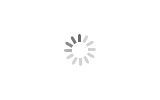 HID high quality 300t self propelled transport barge
1. Self-propelled with Weichai engine and propellers
2. Hydraulic driven, high reliability.
3. 6Meter ramp in front to support wheeled equipment
4. Comfortable cab 5. Loading capacity 300t
This unit of logistic barge has been successfully built in accordance with the customer's needs in 70 days, and the first transport platform for the customer in French Guiana has been transported.
The barge works in an Artificial lake in Suriname. The purpose of the barge is to transport large-scale weight equipment from one side of the lake to the other and provide it to a gold mining company on the other side. The equipment is ready for use anytime.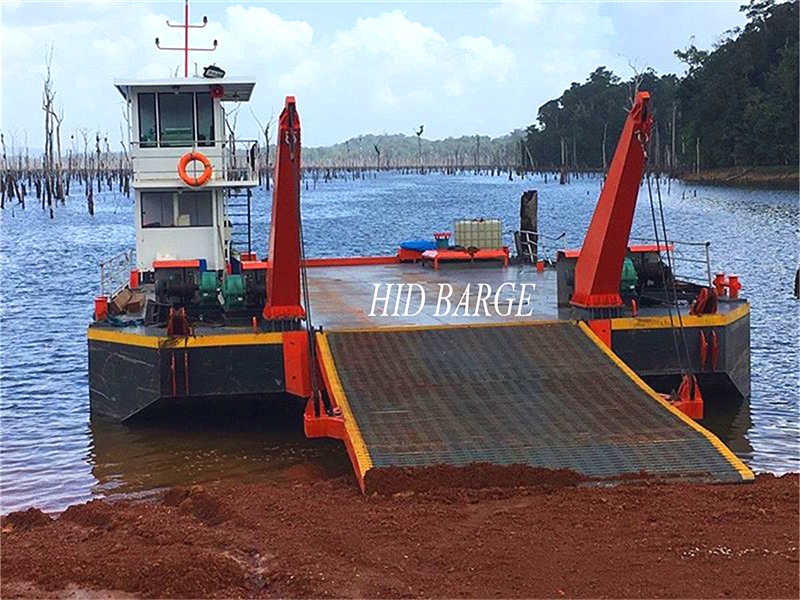 This logistic barge is made of solid steel materials and can carry 300 tons of goods (cars, equipment, excavators, bulldozers). Front 6M ramp supports wheeled equipment to drive on the deck directly. Designed and built for customers' needs - the deck has enough area for carrying equipment. With high installation level, the six pieces are installed and connected closely and seamlessly, and the operation is excellent. This barge has been operating for 5 years, and the customer satisfaction is very high.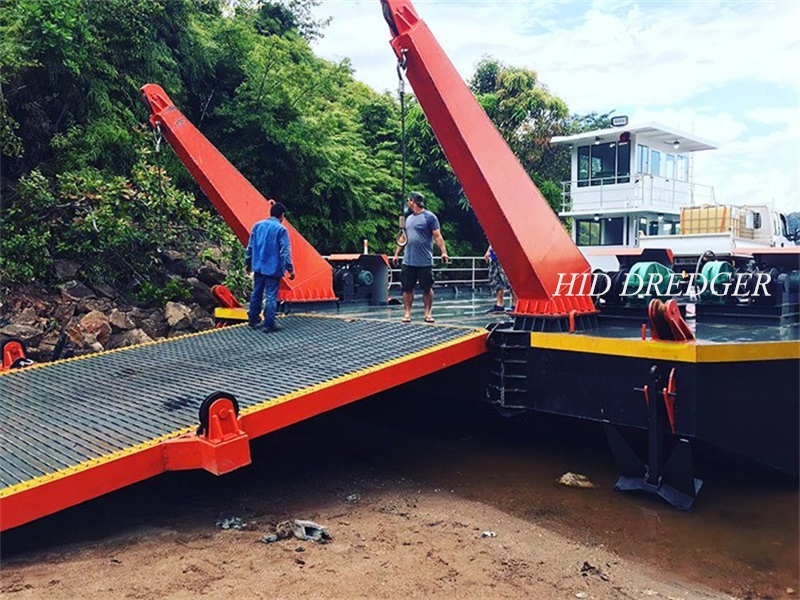 Barge technical specifications:
| | |
| --- | --- |
| Item | Description |
| Overall dimensions | 20.5x10x1.6m |
| Generator | 12kw |
| Engine brand | Weichai |
| Engine Power | 2*150hp/rpm |
| Loading capacity | 300 Tons |
| Sailing speed | 5 Knots |
All the technical specilications can be customized according your project needs and working conidtions.

1. HID dredger company uses world-class brands including Germany Rexroth hydraulic system, U.S Vickers hydraulic system, Denison hydraulic system to ensure the reliability of dredger hydraulic system. 2. HID dredger company owns the most matured hydraulic installation and commissioning techniques in this industry. 3. We test all the hydraulic system before delivery to ensure no defects. 4. On-s
...more