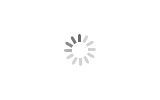 HID Large Multipurpose Deck Barge Pontoon Used in Qingdao Port
1. The barge was customized for Using in Qingdao Port 2. Our client ordered 2 sets at same time 3. We have delivered head of time schedule 4. Provided professional assembly, traning and operationg on site service to make sure the barge working smoothy.
Recently, HID delivered 2 sets of steel manufactured deck floating pontoons barges, in Qingdao port.

The transport barge is customized design based on HID stardard barge to meet the client's special project needs.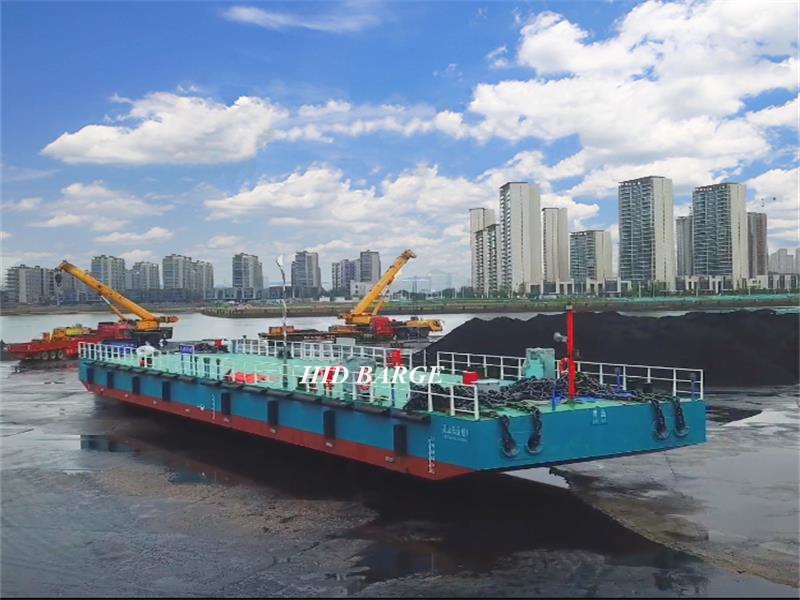 The barge is thickened and strengthened. All plates are CCSB marine plate with a modular design to achieve the needs of highway transportation after splitting. Quick and easy installation.
It is non-self-propelled, large, and multipurpose and produced at HID shipyard.

This marine deck pontoon with 200t working weight and a total length is 36m. With the push of the tug boat, will operate in the seawater for handle heavy equipment and crane.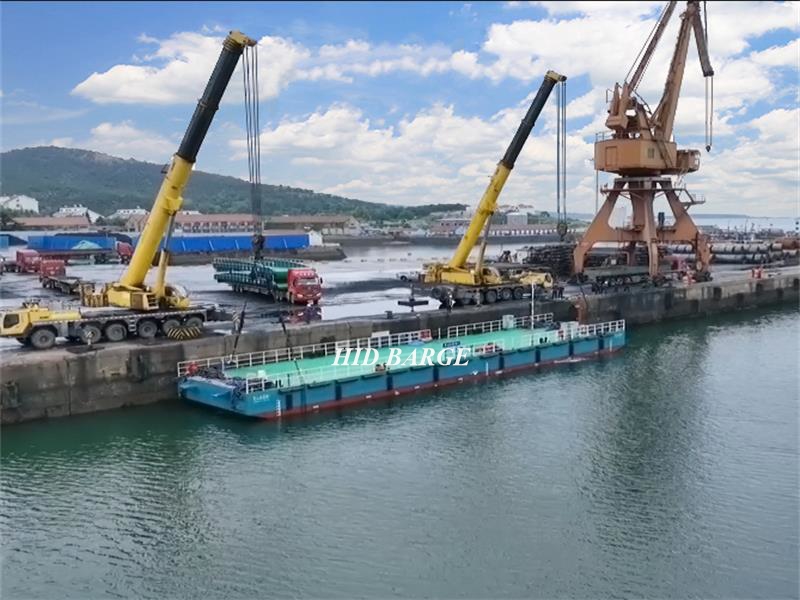 50
HID after team provided professional assembly, transing and operating on site service to make sure the barge working smoothy.

With the advantages of high stability, strong structure, and easy maintenance, the floating pontoon is widely used for marine service, river deepening projects, and more
1. HID dredger company uses world-class brands including Germany Rexroth hydraulic system, U.S Vickers hydraulic system, Denison hydraulic system to ensure the reliability of dredger hydraulic system. 2. HID dredger company owns the most matured hydraulic installation and commissioning techniques in this industry. 3. We test all the hydraulic system before delivery to ensure no defects. 4. On-s
...more