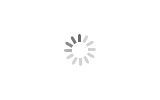 Salt Mine Dredger
reliable quality, amphibious, self propelled, easy operation and maintanance.
HID company have more than 10 years of experience of rearching screw type auger salt mine dredger.Our screw type auger salt mine dredger is suitable to work in shallow water.
Warmly welcome to check our screw type auger salt mine dredger.

The biggest advantage of the salt mining ship is that it adopts crawler movement and positioning, thus ensuring high efficiency and low operating cost.
Spiral salt - collecting ship is suitable for digging all kinds of salt mines.The spiral salt collecting ship is equipped with two underwater crawlers, which can move, retreat, turn and position.The spiral salt gathering ship is equipped with special spiral cutting and spiral salt gathering mechanism as digging tools, so that the salt mine is inhaled by the salt pumping installed in the main cabin after cutting.In the process of salt absorption, the salt mining ship can move in a straight line and turn in time according to the mining design route.

Related Products
1. HID dredger company uses some world-class brands including Germany Rexroth hydraulic pump, U.S Vickers hydraulic pump, Denison hydraulic pump to ensure the reliability of dredger hydraulic system. 2. HID dredger company owns the most matured hydraulic installation and commissioning technique in this industry. 3. We test all the hydraulic system before delivery to ensure 0 defects.
...more