HID 12inch Cutter Suction Dredger A successfully project for Reservoir Desilting
Qingyang Bajiazui reservoir dredging project is a bidding project. With the influence of HID brand, excellent product quality, strong technical force, reasonable prices, honest and trustworthy business mode, and perfect service system, we won this bid.
It has been half a year since the dredger was delivered. We are happy to receive positive feedback from the client, satisfied with the dredger efficiency.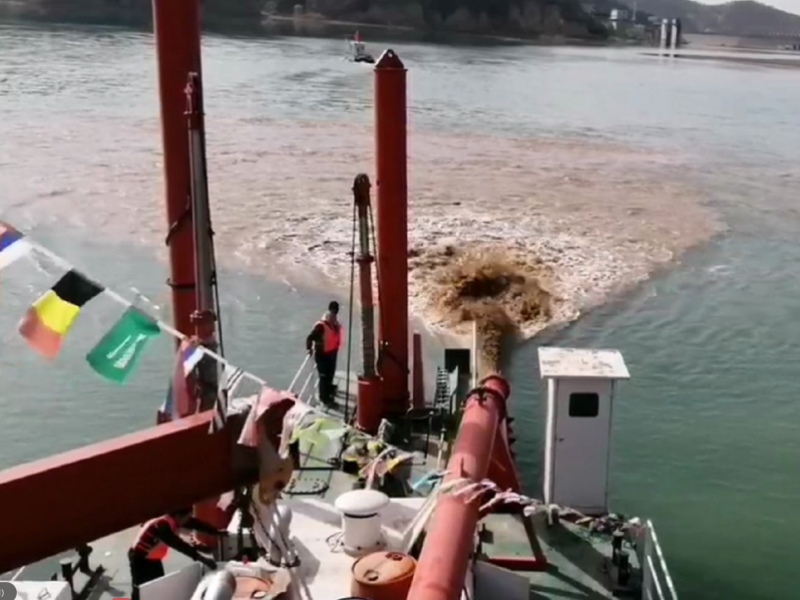 Qingyang Bajiazui reservoir is a large-scale comprehensive water conservancy project integrating flood control, water storage, power generation, irrigation, water supply and tourism on the Loess Plateau.
In recent year,Reservoir sediment accumulation rate grows quickly , and the capacity of flood regulation and storage, disaster prevention and mitigation of reservoir has been weakened.
Reservoir dredging is one of the most effective ways to solve issues. The reservoir dredging has not only the purpose of dredging traditional desilting, but also the purpose of solving the guarantee of drainage, flood control and irrigation functions, as well as the deep purpose of improving river water quality, promoting ecosystem health and river landscape. Therefore, the characteristics of multi-purpose desilting must be guaranteed in all aspects of desilting, such as preliminary work, scheme formulation, process selection and project implementation.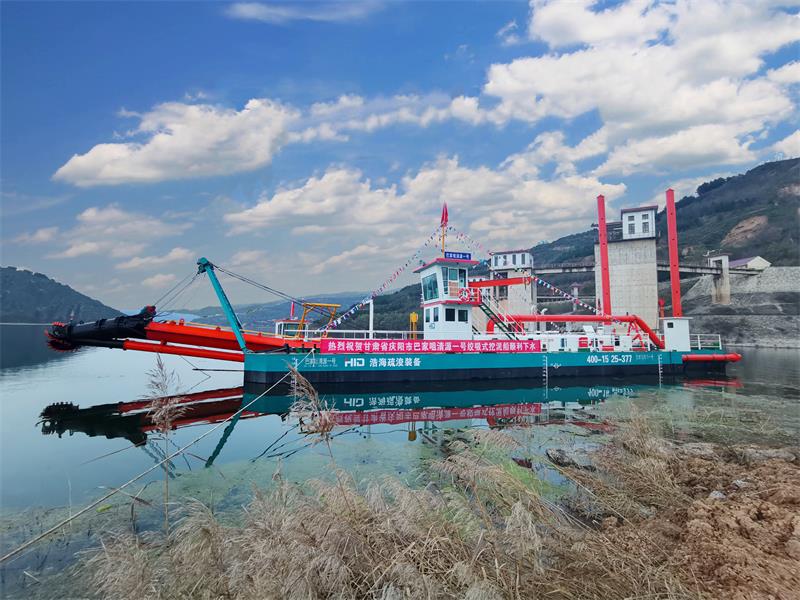 HID has developed a complete set of proposals for customers through many on-site inspections, design and analysis. And through practice proved the solution is right choice. Our customized 12inch cutter suction dredger is very efficient for the project.
PARAMETERS
Flow capacity: 2000m3/h
Dredging depth: 14m
Discharge distance: 1500M
Discharge diameter: 300mm
Total installation power: 866KW
Hydraulic system: Dension (Parker) /Vickers
Operation system: PLC Siemens
Dredging materials: Sand, Mud and Soft Soil
Every dredging project starts with a specific requirement. We listen to and fully understand these operational needs, It is key to identify the exact requirement for the dredging works, so that we can work towards the right solution.