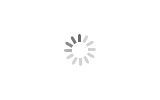 24 Inch Cutter Suction Dredger
The cutter suction dredger is our most popular product, which has been sold more than 100 sets.
Cutter suction dredger is widely used in river dredging and ocean reclamation projects. HID 24inch Cutter Suction Dredger can achieve output capacity of more than 6000 cbm/h.
Cutter suction dredger use reamer to cut and churn the sand and sludge, then suct them into pipe and discharge them to long distance. With the help of a strong mud pump, the slurry could be discharge to 3000 meters away.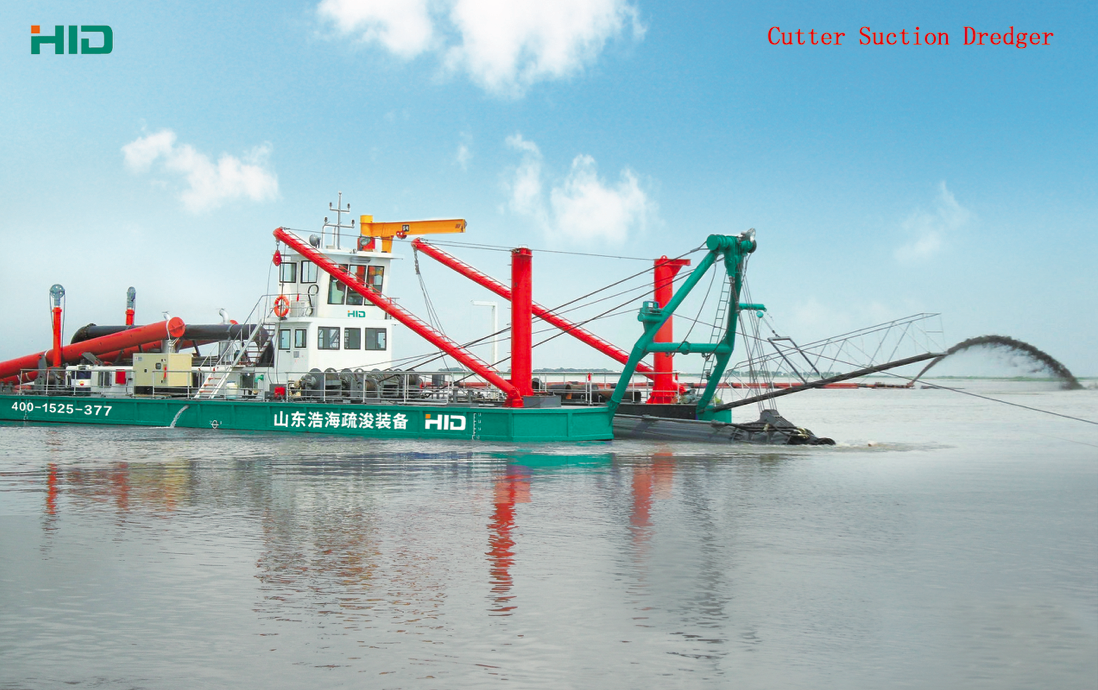 Dredger product quality assurance:
In factory, we assemble and test the pow systems, hydraulic systems, cooling systems, electric control systems, dredge pump, etc. sufficiently. Then the dredging machine will be dis-assembled and transported.

When the sand dredger arrives at destination, HID company would send professional technician there to direct the installation and commissioning to make sure the quality of the dredging ship.
Cutter suction dredger has advantages of high efficiency, lower cost, so that cutter suction dredger has been choosen by clients all over the world. In future, cutter suction dredger will perform a more important role in underwater mining industry.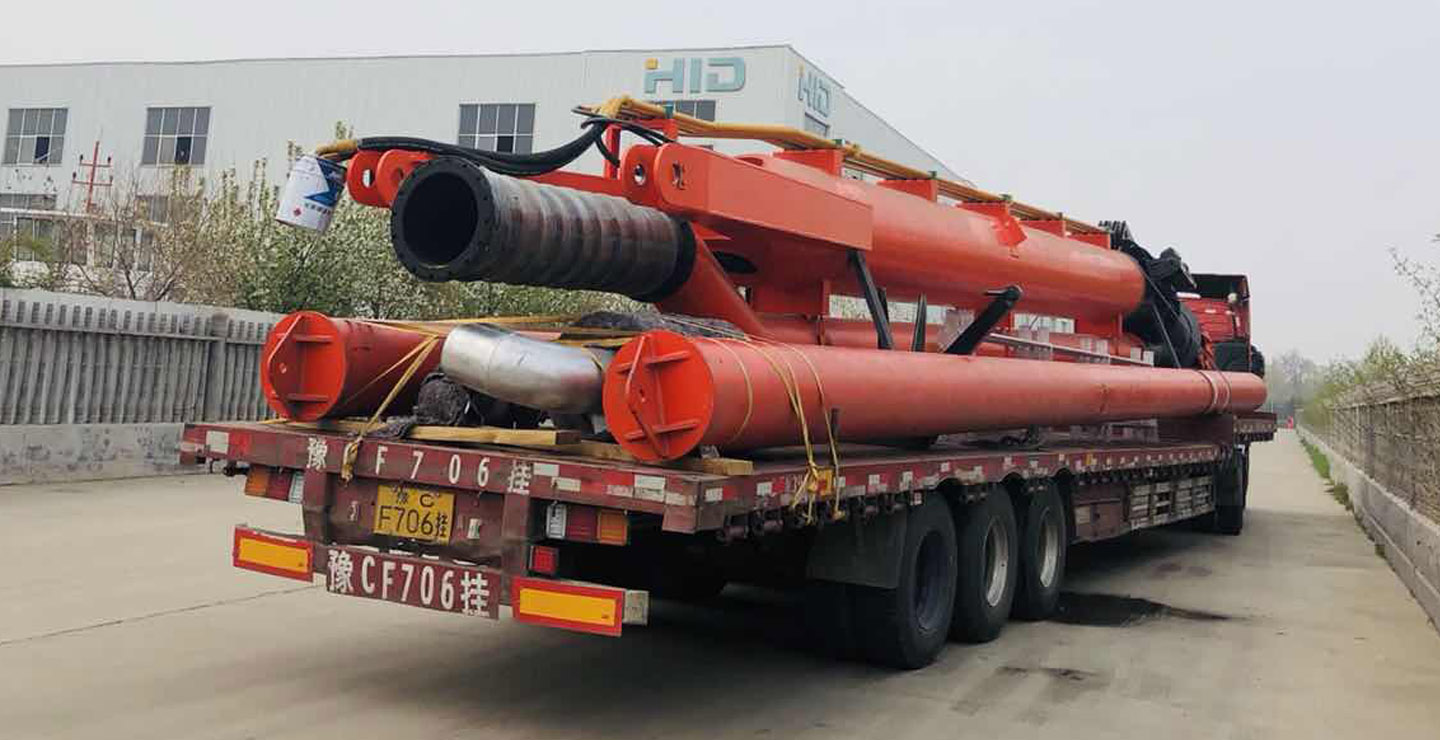 We design and manufacture various of dredger models:
→ Dredging depth: 1.0m - 30.0m (underwater) → Output: 500 m3/h - 8000m3/h
→ Discharge Distance: 100m-4000m
Optional Device: 1) Booster Pump Station;
2) Spud Carriage;
3) Submersible Pump;
4) Bucket Wheel Cutter;
5) Anchor Boom and Anchor Winch;
6) Workboat/Tug Boat;
7) Discharge Pipeline-HDPE Pipe, Rubber Hose, Floaters, Steel Pipe
8) others based on buyer's need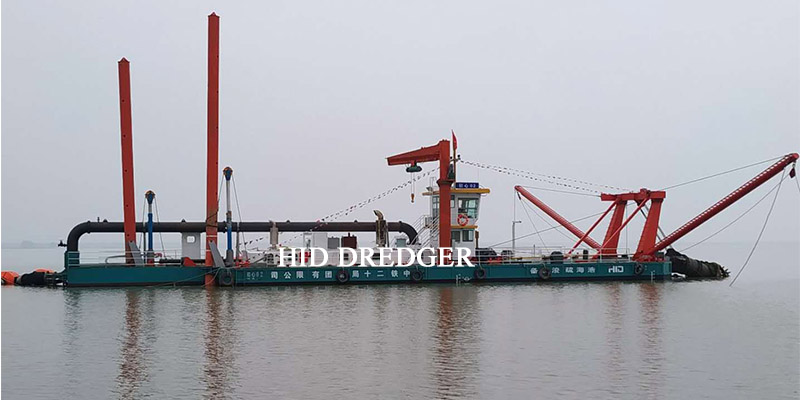 Why Choose HID Cutter Suction Dredger for River Sand/Mud Mining and River Broadening/Reclamation works?
1. A wide range of use applications
2. High efficiency, large output, far pump distance, low fuel consumption
3. Full hydraulic control with Rexroth, Vickers
4. Siemens PLC operation with the operation convenience
5. Engine choice from Weichai, Cummins, Caterpillar and more.
6. The modular design enables fast assembly with HID seniors engineers.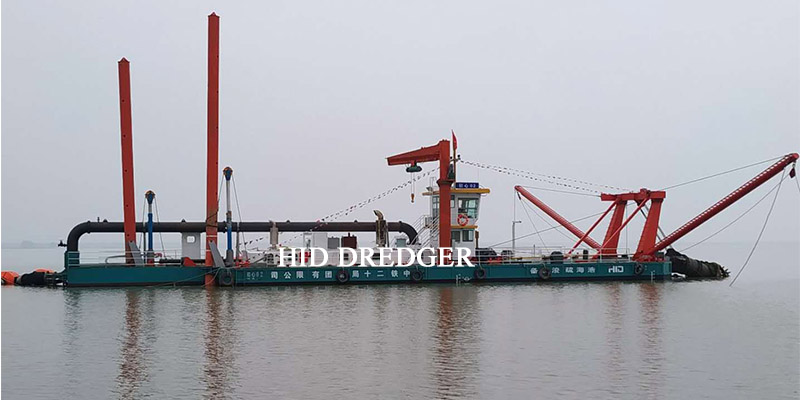 Related Products
1. HID dredger company adopts the first-class china brands including Yining hydraulic motor, Xinhong hydraulic motor, Huade hydraulic valve and some world-class brands including Rexroth hydraulic pump, Vickers hydraulic pump, Denison hydraulic pump, etc. to make sure the reliability of dredger hydraulic system. 2. HID dredger company owns the most matured hydraulic installation and commissioning
...more