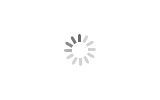 HID Chain Bucket Dredger With Handle Capacity 800T/H
A wide range of use applications
High efficiency, large output, far pump distance
Full hydraulic control, easily operation with convenience;
Control the working process of dredging and pumping, delivering dredged materials. lower cost;
Follow manufacture guideline: ZC standard
Lifetime Technical Assistance
HID chain bucket dredger is a type of dredging vessel that is used to excavate sediment and debris from the bottom of a body of water, such as a river, lake or harbor. It consists of a large floating platform that is equipped with a series of buckets or clamshells that are attached to a continuous loop of chain or cable. The chain or cable is driven by a motor, which pulls the buckets along the bottom of the waterway, scooping up sediment and debris and then lifting it to the surface.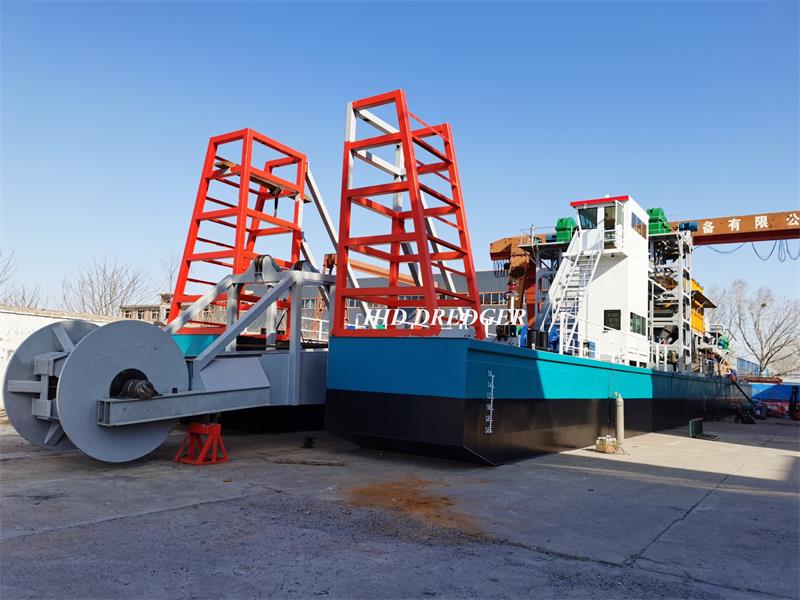 Once the buckets are lifted to the surface, they dump their contents onto a conveyor belt, which carries the material to a storage area on the dredging vessel. The sediment and debris can be either disposed of or used for various purposes, such as land reclamation, beach nourishment or construction projects.
The new chain bucket dredger has been designed with state-of-the-art technology and features an advanced positioning system that allows it to precisely navigate through shallow waters and tight spaces. It is also equipped with a powerful engine that provides excellent maneuverability and propulsion, making it ideal for both large-scale dredging projects and smaller, more specialized operations.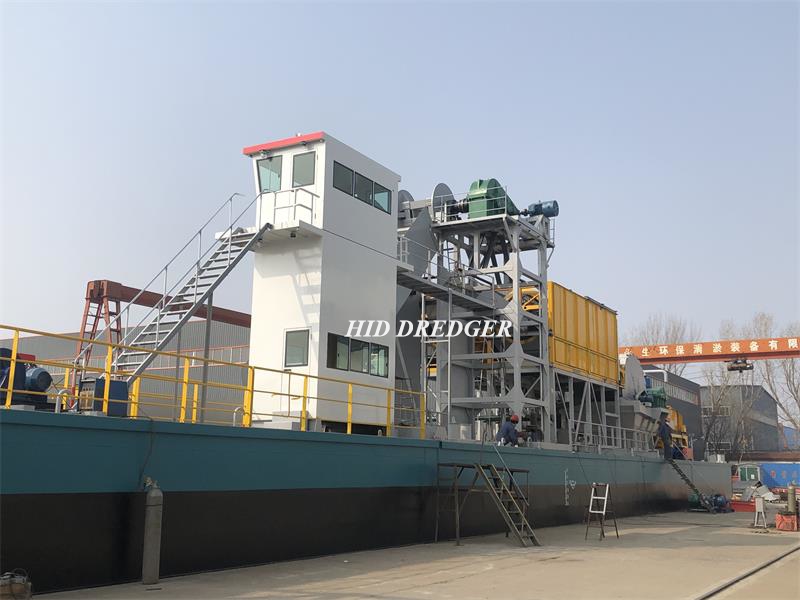 It has been built to the highest standards of quality and safety, and has undergone rigorous testing to ensure its reliability and durability. It is the largest chain bucket dredger in Shandong, with a capacity of 800T/H.
With its advanced features and capabilities, the chain bucket dredger is sure to be a valuable asset to his new owner.
1. HID dredger company uses world-class brands including Germany Rexroth hydraulic system, U.S Vickers hydraulic system, Denison hydraulic system to ensure the reliability of dredger hydraulic system. 2. HID dredger company owns the most matured hydraulic installation and commissioning techniques in this industry. 3. We test all the hydraulic system before delivery to ensure no defects. 4. On-s
...more