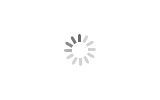 HID CSD650 Cutter Suction Dredgers for Lake Dredging in Largest Artificial Lake Asia
1. Famous brand key components.
2. Detachable structure, easy to transport.
3. Humanization design, comfortable living devices and wild field of vision.
4. Matured manufacturing technology, reliable quality.
5. Short delivery time, 3months only
Watching the dredging process of the HID Dredger into the water. These Dredgers belongs to China Railway 20th Bureau.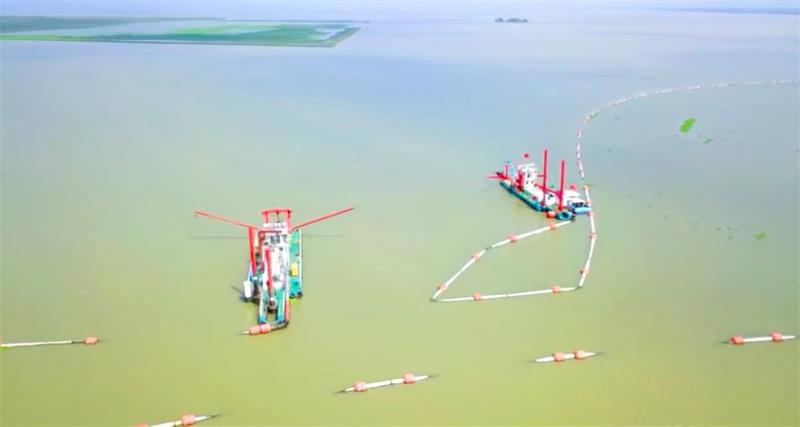 HID CSD650 cutter suction dredgers have done an array of dredge jobs into the Suya Lake which is the Largest Artificial Lake in Asia , and significant progress have been made since 2019 on the Lake Desilting and Capacity Expansion Working in Lake.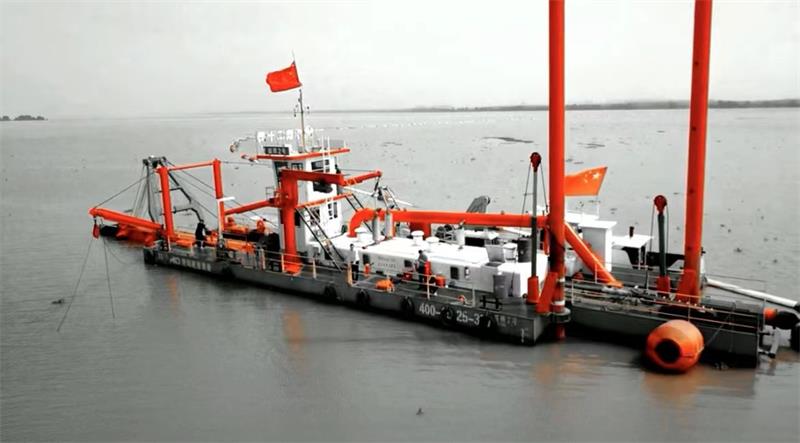 HID CSD650 cutter suction dredger standard design main specs as below:
- Discharge distance: 4000M
- Flow capacity: 5500m3/h
- Discharge diameter: 650mm
- Dredging depth: 14m
- Main engine: 1864KW Cummins
- Hydraulic system: Dension (Parker) / Vickers
- Operation system: PLC siemens
- Dredging materials: Mud
Optional device:
booster pump station
spud carriage
Submersible Pump
Bucket Wheel Cutter
Anchor Boom and Anchor Winch
WorkBoat/Tug Boat
Discharge Pipeline-HDPE Pipe, Rubber Hose, Floaters, Steel Pipe
Others based on buyer's need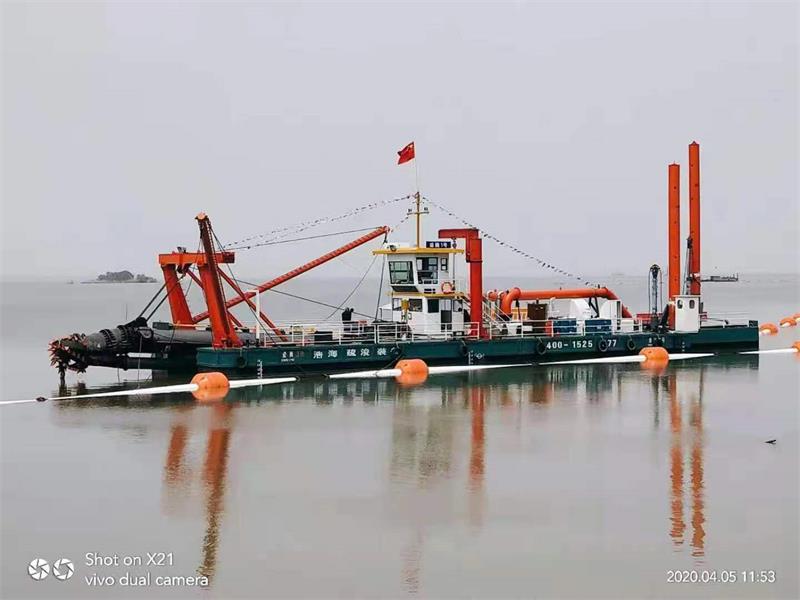 We develop custom-built CSDs for any specific dredging requirement. This can be for typical dredging jobs, such as rock dredging, environmental dredging, sand and gravel, or construction works.
Today, HID is well known for its robust construction, reliable operation and excellent performance. Has supplied more than 800 of standard cutter suction dredger worldwide.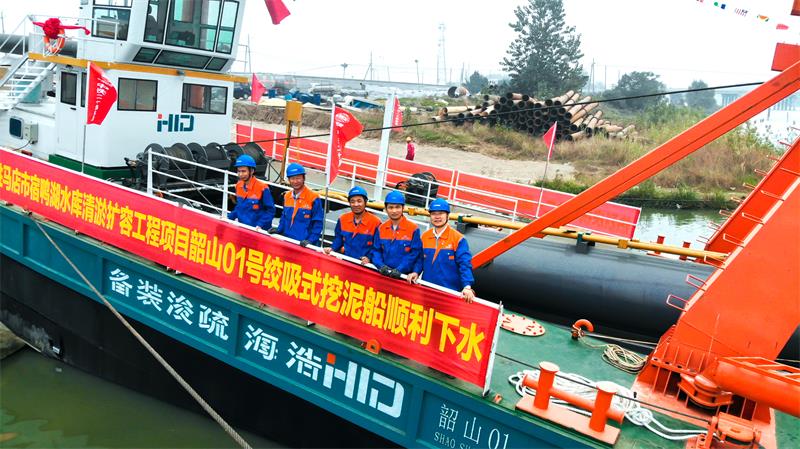 We provide a complete package of spare parts, maintenance support, equipment training programme, dredging advisory services and dredge operators for hand on instruction and commissioning.
1. HID dredger company uses world-class brands including Germany Rexroth hydraulic system, U.S Vickers hydraulic system, Denison hydraulic system to ensure the reliability of dredger hydraulic system. 2. HID dredger company owns the most matured hydraulic installation and commissioning techniques in this industry. 3. We test all the hydraulic system before delivery to ensure no defects. 4. On-s
...more