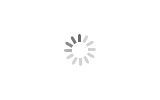 Bucket Chain Dredger
bucket chain type sand dreder is low costly, easy operated,connecting with mine separation equipment.
bucket chain type sand dreder is suitable to dig the river sand, iron sand,etc.bucket chain type sand dreder could be fixed with mine separation machine, which make the dig and separtation on 1 platform, the work efficient is high.Not need to separate debris on land.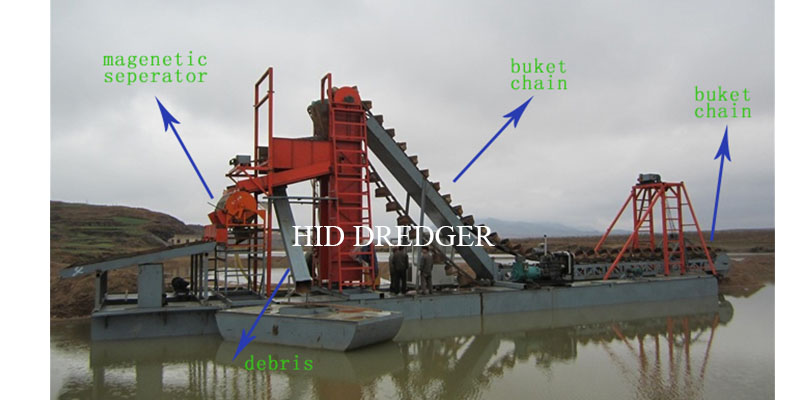 HID company could integrated the sand suction system and the sand separation system on 1 boat. The cost is lower, and efficiency is higher.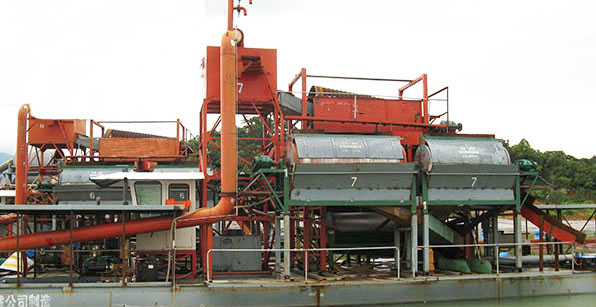 Bucket type dredging ship, floating body adopts cross frame type split box structure, it can be disassembled and loaded after transportation. Equipped with positioning equipment, chain bucket digging device, drum separation screen, bridge lifting device and belt conveyor. The underwater bar is raised and lowered by the winch mounted on the floating body. Materials are excavated through the bucket chain device and transported to the transport ship by the conveyor.

The equipment needs to be equipped with 2-3 operators, easy to operate.
Related Products
1. HID dredger company adopts the first-class china brands including Yining hydraulic motor, Xinhong hydraulic motor, Huade hydraulic valve and some world-class brands including Rexroth hydraulic pump, Vickers hydraulic pump, Denison hydraulic pump, etc. to make sure the reliability of dredger hydraulic system. 2. HID dredger company owns the most matured hydraulic installation and commissioning
...more