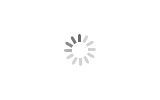 Excavator Barge In River And Lakes
1.The excavator barge is special designed for excavator to be used in water dredging. 2 With advantages of steady,flexible,easy-maintanance. 3 With short delivey time, maunfacturing time only 30-60days.
HID company could design and product a series of excavator barge, excavator floating pontoon, excavator transportation platform in water ranging from 25 tonnage to 80 tonnage.
The excavator floating pontoon is diesel driven, with engine unit in the ship body. Our excavator barge is dismountable, which will be dis-assembled before delivery and re-assembled in client's designated place.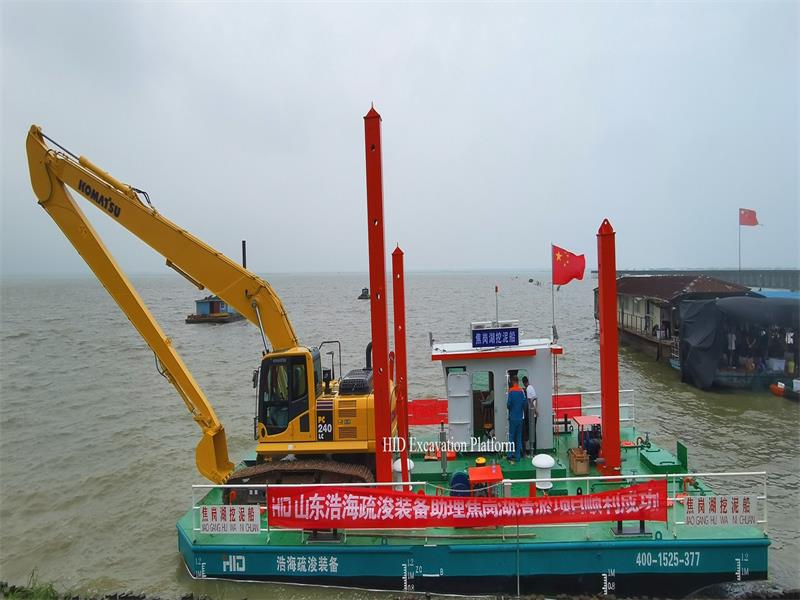 Our excavator barge is a dismountable platform with side pontoons on both side.The steel structure of the side pontoons are referred to the China inland waterway shipbuilding standard, and adopts marine steel board with good intensity and toughness. Every 60cm, there is a frame rib welded inside the pontoon to reach high intensity.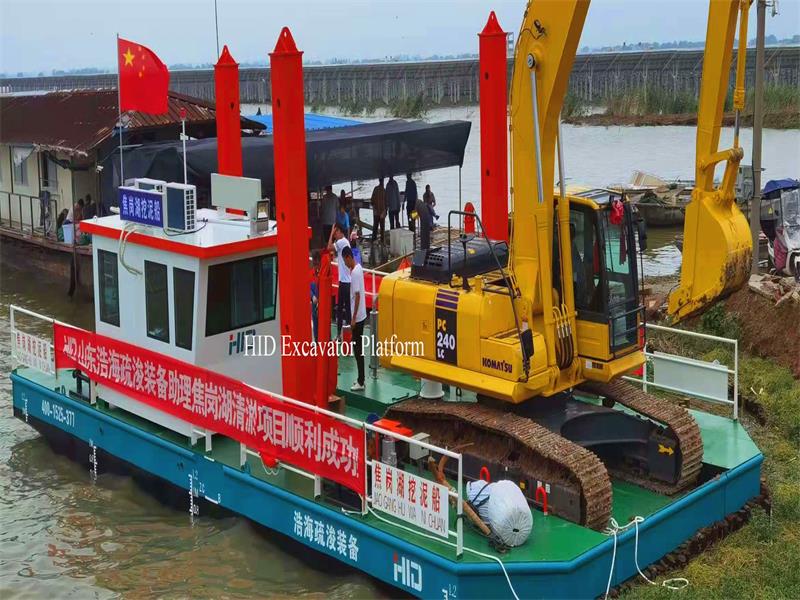 And the marine steel board are done sand blasting before welding. Use good quality marine paint with greater thickness. Paint system is 3 or 4 layers with minimum thickness of 400 micron on the below water line area. Corrosion resistance equipment is in and outside the excavator barge.
1. HID dredger company uses world-class brands including Germany Rexroth hydraulic system, U.S Vickers hydraulic system, Denison hydraulic system to ensure the reliability of dredger hydraulic system. 2. HID dredger company owns the most matured hydraulic installation and commissioning techniques in this industry. 3. We test all the hydraulic system before delivery to ensure no defects. 4. On-s
...more