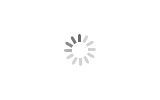 HID a new building cutter suction dredger completed full testing is available for sales.
1.Most competitive price by actively seeking best options and manage supply chain
2.Strong R&D team and strict QC system ensure the quality
3.Low product failure rate
4.Quick delivery
5.1year warranty and best after-sales service
This dredger is a customized CSD based on HID CSD5522 model series product. Constructed under ISO:9001 manufacturing guidelines, our welders have passed CCS welding certificate which ensures all equipment weldings.
The dredger has two cabins. The first cabin is resting room and the top cabin is for dredger operator.
HID new cabin is equipped with bottom windows where we can see how dredger is working when we are operating. The bright top cabin with conditioning and adjustable seats, comfortable working environment designed for dredger master.
PLC Siemens operating system with the highly integrated system composed of DGPS system to monitor and prospect the underwater dredging areas.Assist dredge masters for easy operation and great monitoring for dredge performance. Equipped with a rotating cutter head.special patented cutter teeth of highest wear resistance.
The dredger is modular design,can be disassembled easily to be transported by road railway and shipping.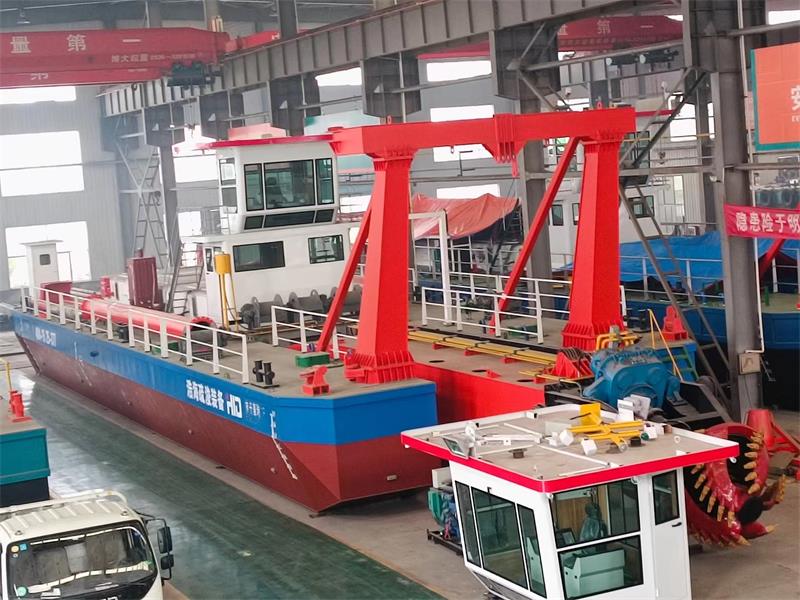 Main data as follows:
- Flow: 4000m3/H
- Discharge distance: 2000M
- Dredging Depth: 14M
- Engine: Yuchai 1323KW
- Discharge: 550mm
- Suitable projects: lake desilting, land reclamation, river dredging, port construction, infrastructure building and more.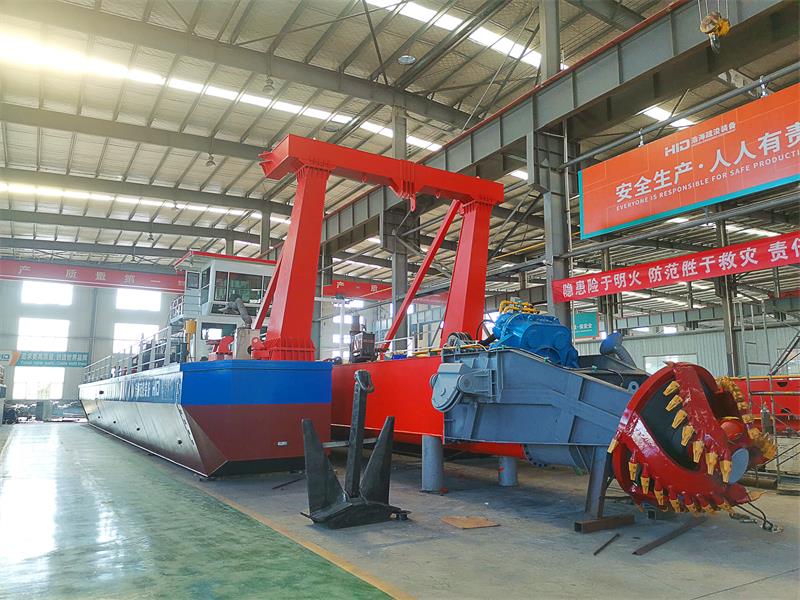 Main Advantage:
National ship inspection standard certification, reliable, fuel-efficient, low maintenance cost, and has extremely high productivity at all dredging depths. It is equipped with the most advanced technology, including the following key features:
1) Extraordinary pumping power-unparalleled in similar products, improved ergonomics and diagnostics
2) Dredging pump combines high efficiency and large capacity, low cost per cubic meter
3) Low maintenance and efficient cooperation
4) Environmental solutions, such as LED lighting
5) Constructed with CCS marine plate
6) HID is famous for its sturdy structure, reliable operation and excellent performance. So far, HID has provided more than 300 such standard cutter suction dredgers worldwide.
7) The HID dredger can be disassembled and transported by road, rail or sea. A variety of optional equipment and auxiliary equipment, such as work boats and discharge pipes, can be provided.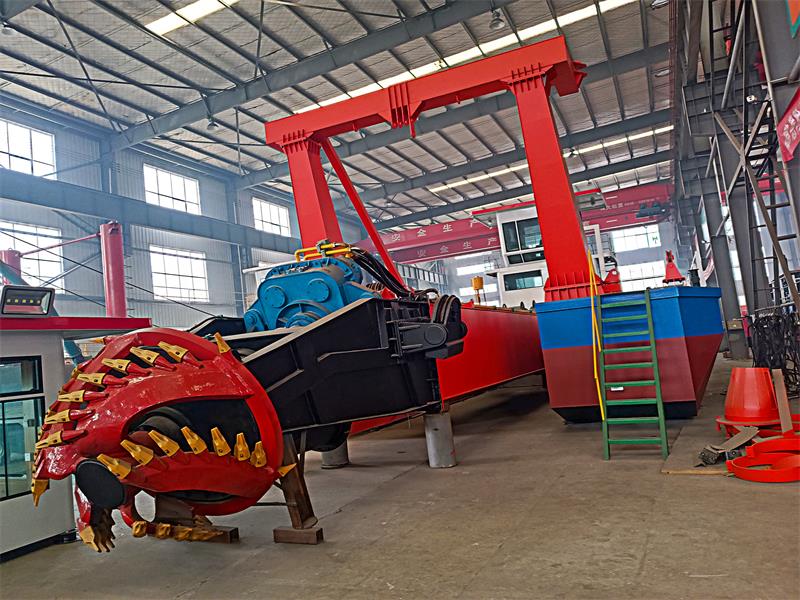 We have full range of dredging equipment for CSD dredger , Amphibious dredger, JSD Dredger, Bucket chain dredger, gold mining equipment, work boat, etc. Giving you best solution based on our professional experience, and best support on products balance between performance and cost.

1. HID dredger company uses world-class brands including Germany Rexroth hydraulic system, U.S Vickers hydraulic system, Denison hydraulic system to ensure the reliability of dredger hydraulic system. 2. HID dredger company owns the most matured hydraulic installation and commissioning techniques in this industry. 3. We test all the hydraulic system before delivery to ensure no defects. 4. On-s
...more