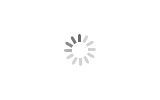 HID Excavator Platform Used for Support 30t Excavator for Sand Mining Project in the River
1. Widely used for support excavators to work in river for sand mining , river, lake deepending project and more 2.Using CCSB marine steel plate and CCS marine paint, the hull is strong and corrosion resistant, design and build in accordance with the formal drawings of ship design institute. 3. Provide professional assembly, traning and operating to make sure equipment operates smoothly.
The pontoon is modular designed, and manufactured obtained ZC ship inspection certificate of chins ship inspection bureau. Constructed with CCSB marine steel plate and using CCS marine paint, the hull is strong and corrosion resistant. support containers shipping to save a great deal of shipping cost for our clients.
It is used to support the excavator to work in the river for sand mining project.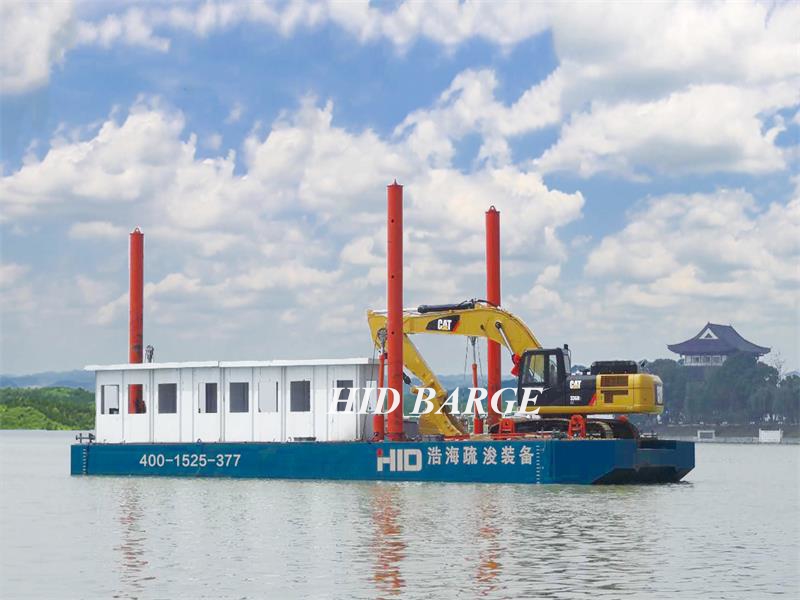 3 pieces of positioning spuds are equipped to fix the pontoon in water. Diesel driven hydraulic system offers power to the pontoon. Self propelled with propellers, can self sailing from one side of the water to another.
The modular design can be dismount able and transportable by road, rail or sea. In containers shipping to save shipping cost for our clients.

The large floating deck pontoon is designed and manufactured for the purpose of supporting weight capacity 30t excavator to work in river areas with loading capacity of 200 tons.

The 21meter length of barge pontoon will made safely through freight and arrived in worksite. HID engineers assisted the owner in assembling and commissioning of the barge pontoon.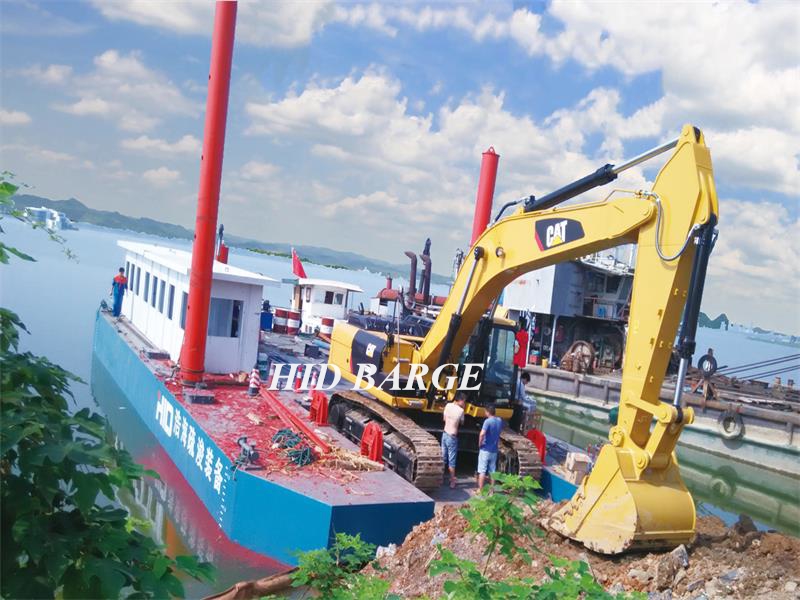 Main dates of this excavator transportion carrier :
Total length:21m
Width:10m
Depth:1.8m
Mean Draft: 1m
Spud Diameter: 530mm
Matched excavator : 30tons
All the technical specifications can be customized based on your actual needs and working conditions.
HID has proved successfully in manufacturing all kind of barges, pontoon , platform with more than 30years' experiences. Welcome to consult with us.

1. HID dredger company uses world-class brands including Germany Rexroth hydraulic system, U.S Vickers hydraulic system, Denison hydraulic system to ensure the reliability of dredger hydraulic system. 2. HID dredger company owns the most matured hydraulic installation and commissioning techniques in this industry. 3. We test all the hydraulic system before delivery to ensure no defects. 4. On-s
...more