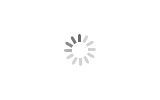 HID High Powered CSD7525 Model Designed for Sea Dredging
1. HID cutter suction dredger is reliable. Fuel efficient, has low maintenance costs and is extremely productive at all dredging depths.
2. It is equipped with state of the art technology, famous brand key components. Short delivery time, 60-90days can be completed.
3. Humanization design, comfortable living devices and wild field of vision.
4. Presence in more than 80+ countries and regions, completed 600+ global projects
HID CSD 7525 model cutter suction dredger has been successfully operation in UAE. The purpose of the dredger is extract sand and coral reefs from the offshore, clear the shipping channel, and discharge the sediment and coral reefs to designated areas through pipelines for naval dock construction.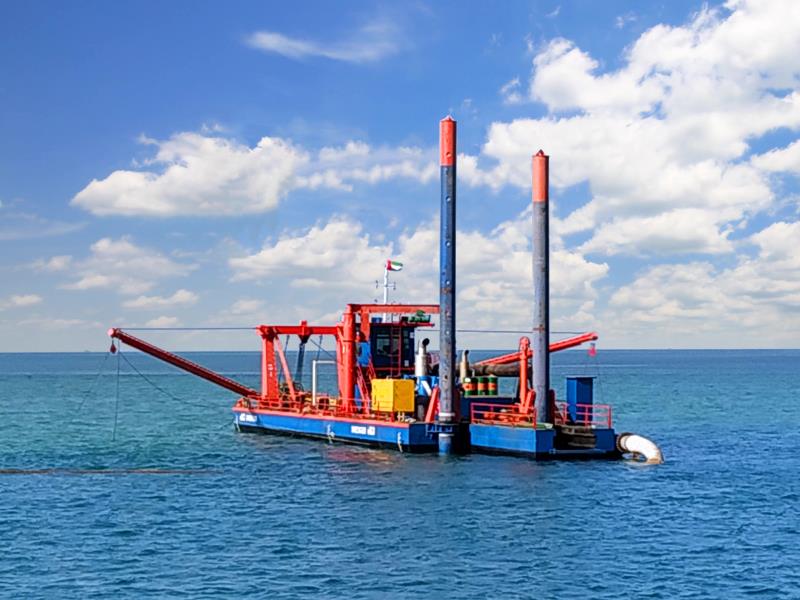 The dredger manufactured with the best materials in the market and constructed with CCSA steel plate and used CCS marine paint, the hull is strong and corrosion resistant.

700KW high-power cutter assembly are used to specifically target hard coral reefs.

Adopt the combination of Mitsubishi 1885kw/1500rpm main engine and Cummins 1007kw/1800rpm auxiliary engine to provide enough power for the dredger to meet the requirements of working conditions.
Fitted out with anchor boom, spuds carriage system, ensure the dredger can carry out its tasks effectively.
In view of the strong wind and waves in the offshore area, the 2.7-meter deep design and the design of the side hull slope are adopted to minimize the impact of wind and waves on the dredger's work.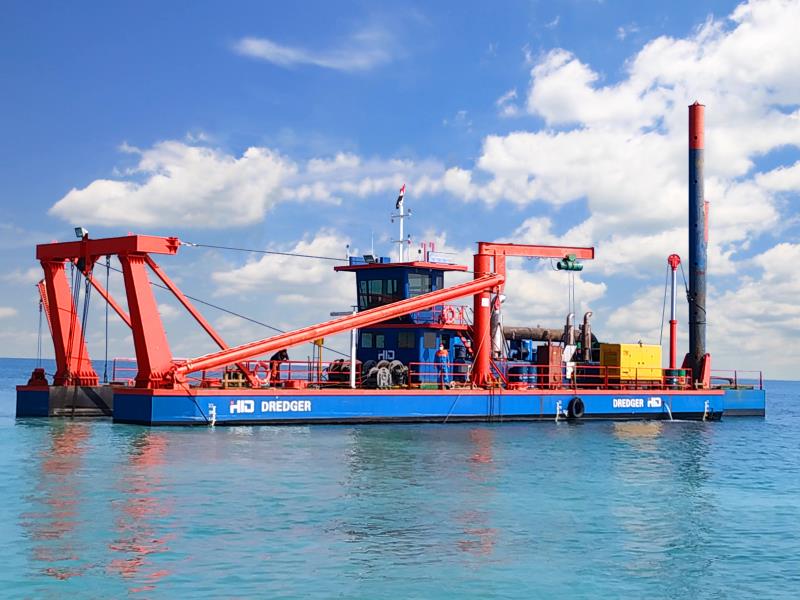 Main Technical Parameters:
- Total Length:45m
- Breadth:30m
- Depth:2.7m
-Total installed power:2900kw
-Discharge distance: 3000M
- Flow capacity:7000m3/h
- Discharge diameter: 720mm
- Dredging depth: 18m
- Hydraulic system: Dension (Parker) / Vickers
- Operation system: PLC siemens
- Dredging materials: Hard soil Gravels Coral reefs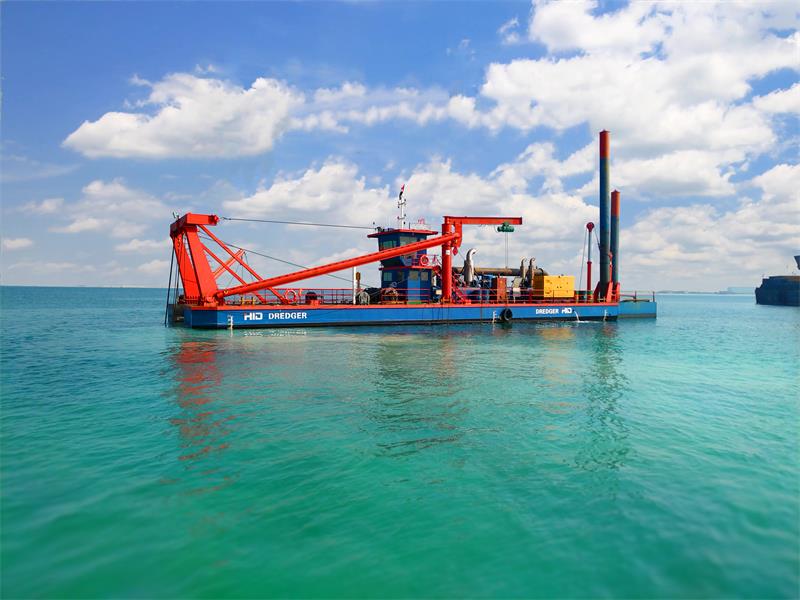 The dredger can be dismantled for transport via road, rail and sea.

HID cutter suction dredger is stable in operation, reliable in performance and low in maintenance costs. And the operation is very convenient and the work efficiency is very high.

We can provide a complete package of spare parts, maintenance support, equipment training programmes, dredging advisory services and dredge operators for hands on instruction and commissioning.
1. HID dredger company uses world-class brands including Germany Rexroth hydraulic system, U.S Vickers hydraulic system, Denison hydraulic system to ensure the reliability of dredger hydraulic system. 2. HID dredger company owns the most matured hydraulic installation and commissioning techniques in this industry. 3. We test all the hydraulic system before delivery to ensure no defects. 4, on-s
...more