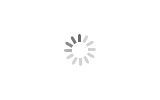 Amphibious Cutter Suction Dredger/ Weed Raking Dredger Advanced Technology for Sale
"Clay Emperor" Amphibious Multipurpose Dredger is made to work on the soft foundation by HID - Shandong Haohai Dredging Equipment which has advanced dredging technology and worked in conjunction with China Nanjing Conservancy Science Research Institute. The dredger design has been protected by patent.
Clay Emperor includes a hull, the front leg, rear leg, operating room, function room, the front working arm, four-bar linkage, interchangeable working equipment, suction head, hydraulic system, electrical system, and walking system. It adopts a fully hydraulic control system making it convenient, flexible, and reliable. The walking system can be completed by separate open water pump-jet propulsion, be pulled by the winch wire rope, and be step moved by the rotary telescopic working device of the front leg. Amphibious Machine can achieve 5 different work applications.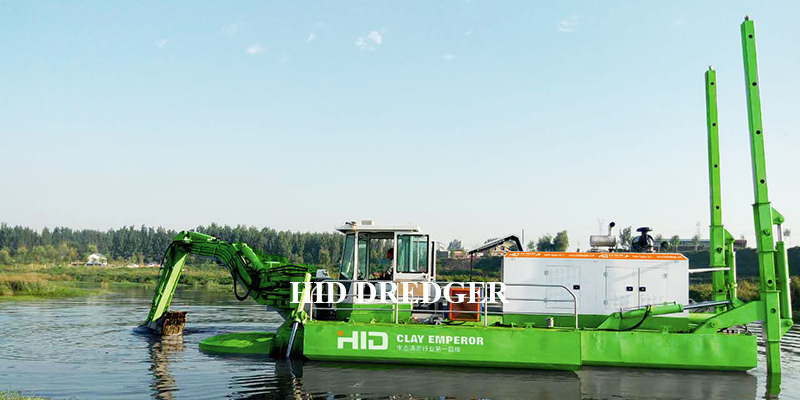 The amphibious dredger is capable of moving on land and in water with ship body. It is suitable for small river dredging, lake dredging, and flood control work.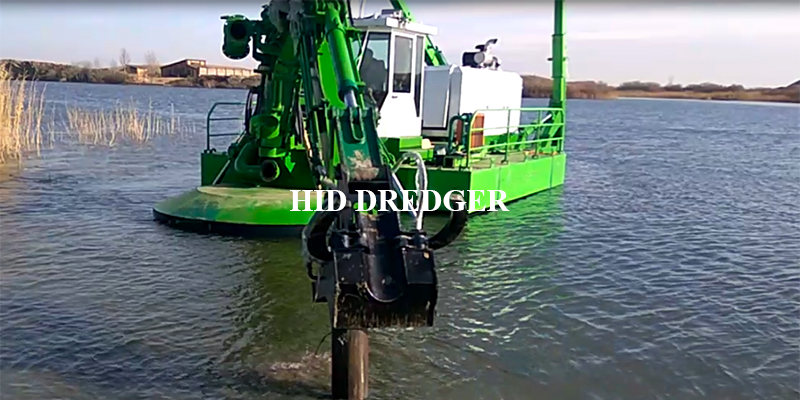 There are 5 changeable tools attached to this amphibious dredger, cutter head, lamp bucket, salvage rake, piling machine, backhoe digging bucket.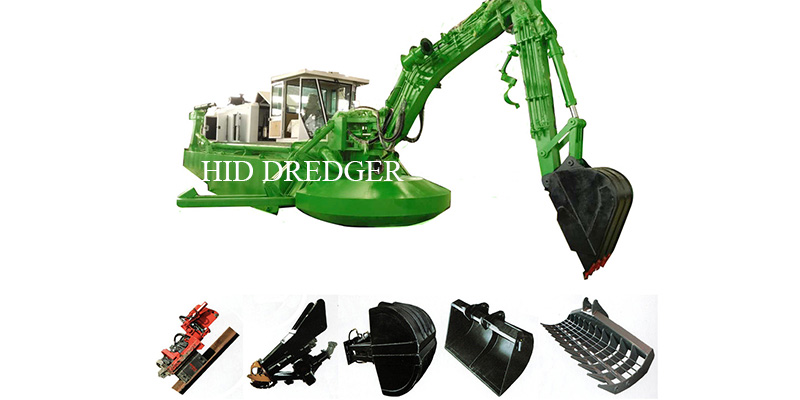 Why Choose HID Cutter Suction Dredger for River Sand/Mud Mining and River Broadening/Reclamation works?
1. A wide range of use applications
2. High efficiency, large output, far pump distance, low fuel consumption
3. Full hydraulic control with Rexroth, Vickers
4. Siemens PLC operation with the operation convenience
5. Engine choice from Weichai, Cummins, Caterpillar and more.
6. The modular design enables fast assembly with HID seniors engineers
7. Dredger components available in factories to allow short delivery times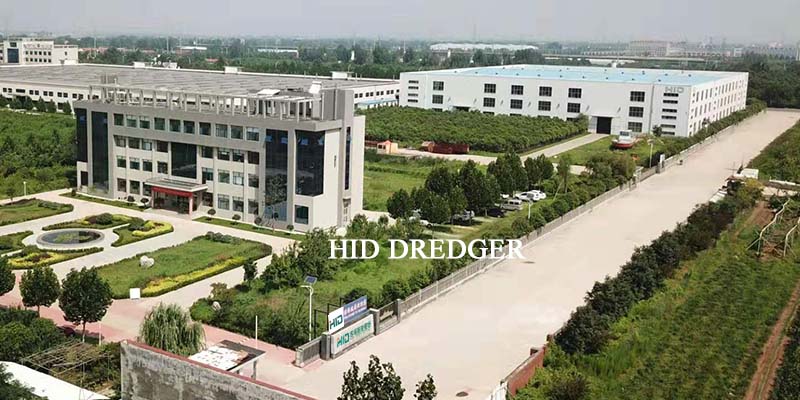 1. HID dredger company uses world-class brands including Germany Rexroth hydraulic system, U.S Vickers hydraulic system, Denison hydraulic system to ensure the reliability of dredger hydraulic system. 2. HID dredger company owns the most matured hydraulic installation and commissioning techniques in this industry. 3. We test all the hydraulic system before delivery to ensure no defects. 4. On-s
...more