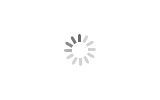 HID Amphibious Dredger with Rexroth Cutter Suction Mud Pump
Widely used in hallow waterways and shores to remove vegetation with-root in the internal river and lakeRemove polluted sediment.
Prevent floods and clean the environment, Flood prevention, Cleaning of urban canals, Vegetation and trash removal, Removal of polluted sediments.
Can be inspected in HID factory
Amphibious dredger walking system can be completed by separate open water pump jet propulsion, be pulled by the winch wire rope, and be step moved by the rotary telescopic working device of the front leg.
Working Concept:
1: Transport with standard trailer:
No set-up times

Save time, energy and costs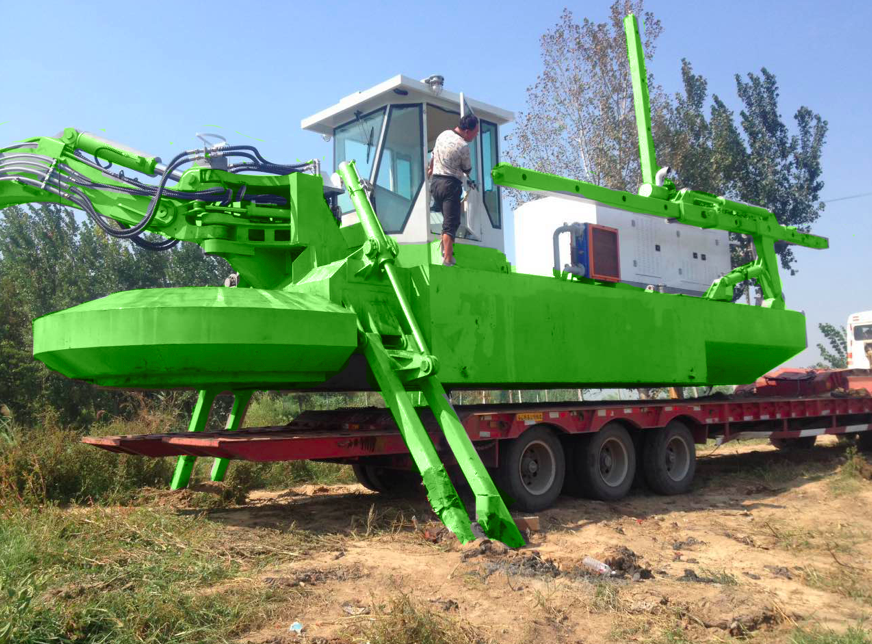 2: Independently walk in and out the water:
No crane assistance needed

Can adapt difficult situation and save costs
3: Sailing independently:
No wire cable and tugboat needed

4 stabilizers – ensure steady and accurate anchoring and operation



Amphibious Dredger with changeable attachements:
Backhoe Dredging:
Steady independent anchoring with four stabilizers

The most efficient backhoe dredging depth is 0–4,5 meters

Several attachments available: 600-liter bucket with teeth, 700-liter bucket without teeth, clamshell bucket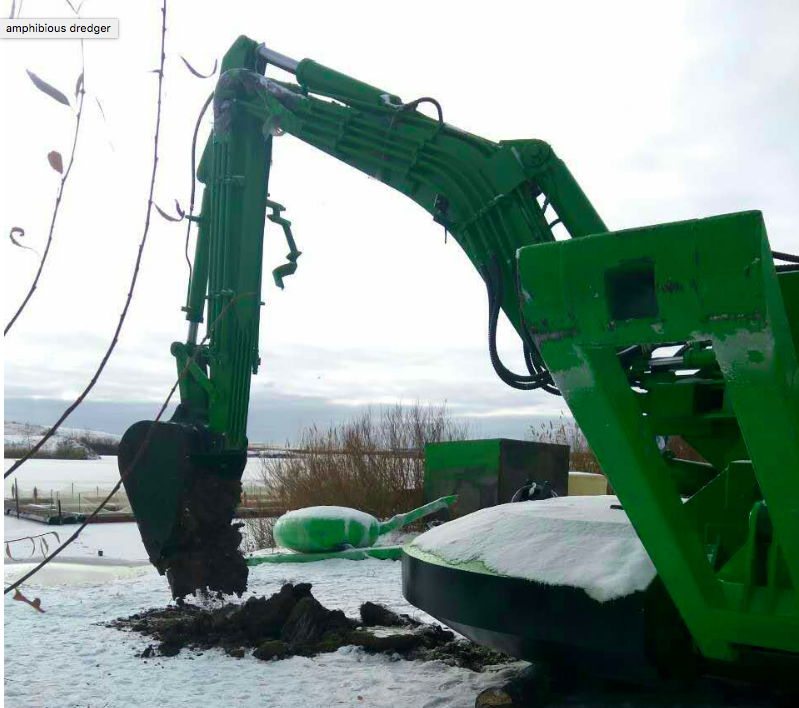 Clay Emperor grabs the piles from the side and can thus handle longer piles.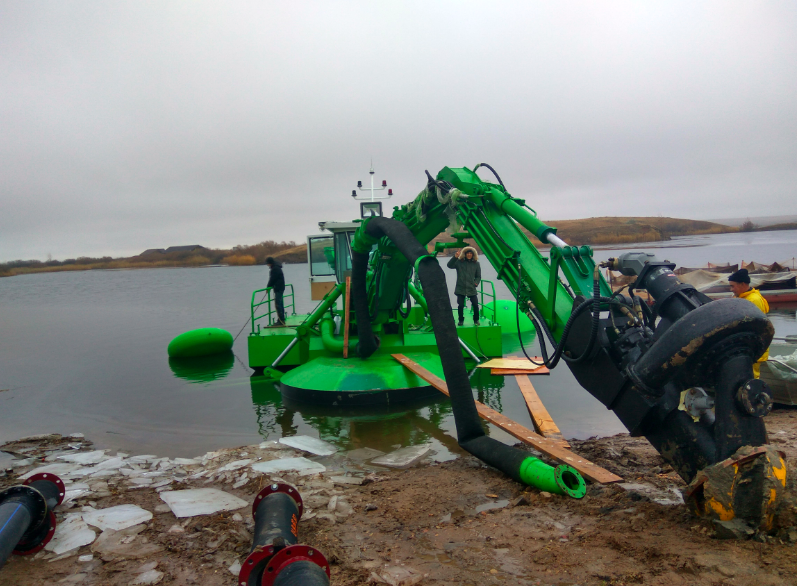 1. Clay Emperor's own state of the art Cutter Pump is an essential part of the Mud King concept. It enables 50 % to 100 % more effective pumping time compared to traditional machinery.
2. The submersible pump allows working in very shallow waters or even from the dry land.
3. The maximum pumping distance is 1.2 km.
4. Clay Emperor is fully amphibious also when operating with the Cutter Pump.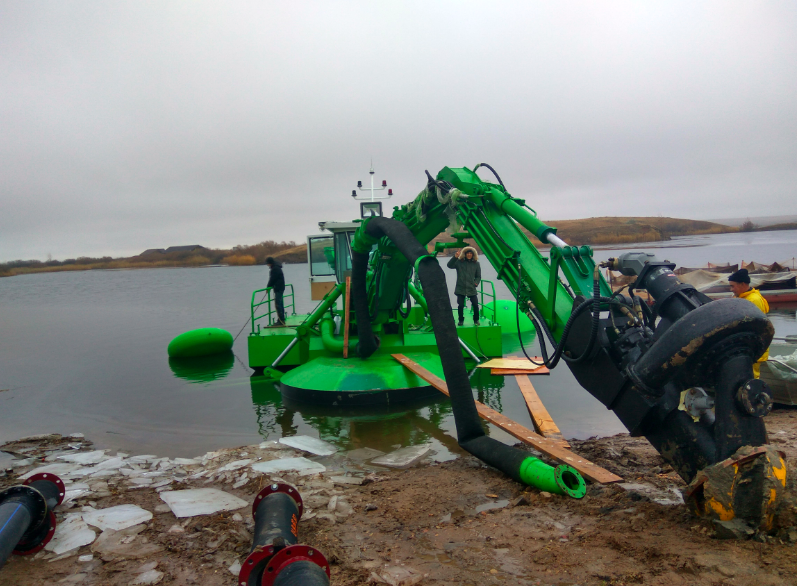 Clay Emperor's rake attachment is a 2,75-meter wide tool for removing trash and vegetation – both floating and rooted.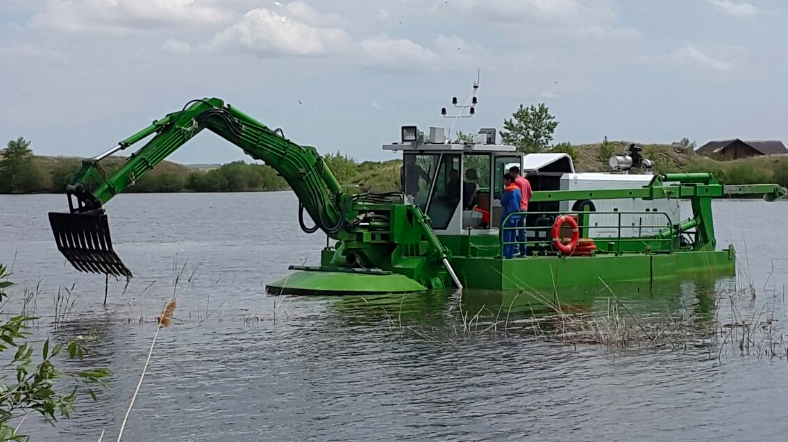 Suitable Working Area:
Restore shallow waterways and shores

Remove vegetation with-root in the internal river and lakeRemove polluted sediment

Prevent floods and clean the environment, Flood prevention, Cleaning of urban canals, Vegetation and trash removal, Removal of polluted sediments

Utilize in construction projects

Maintenance of industrial tanks and mining pools
The "Clay Emperor" of Shandong Haohai Dredging Equipment is working home and abroad now. It has earned high praise from our customers. You can see Clay Emperor is the smartest choice for shallow water dredging.
If you are sincerely interested in using or knowing more about the parameter details. Please contact Bella Wang at Mobile: +01186 15253620799; Email: hid@hiddredger.com
*ALL RIGHTS RESERVED BY SHANDONG HAOHAI DREDGING EQUIPMENT CP., LTD.
1. HID dredger company uses world-class brands including Germany Rexroth hydraulic system, U.S Vickers hydraulic system, Denison hydraulic system to ensure the reliability of dredger hydraulic system. 2. HID dredger company owns the most matured hydraulic installation and commissioning techniques in this industry. 3. We test all the hydraulic system before delivery to ensure no defects. 4. On-s
...more