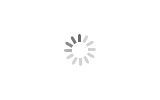 The amphibious multipurpose dredger is a smart choice for all environmental shallow water projects.
The machine is produced under International quality ISO 9001:2015, with strict rules and manufacture guidelines to ensure quality and performance.

Excels alone in the tasks that are conventionally handled with multiple separate machines. With its versatile selection of quickly changeable attachments, the amphibious dredger can do all shallow water work from dry ground up to the depth of six meters.
A new amphibious multipurpose dredger is shipping out of HID shipyard.
The client will use the versatile machine for river treatment, biomass removal, tree extraction, dredging of excessive mud, and clearing of invasive aquatic vegetation and debris.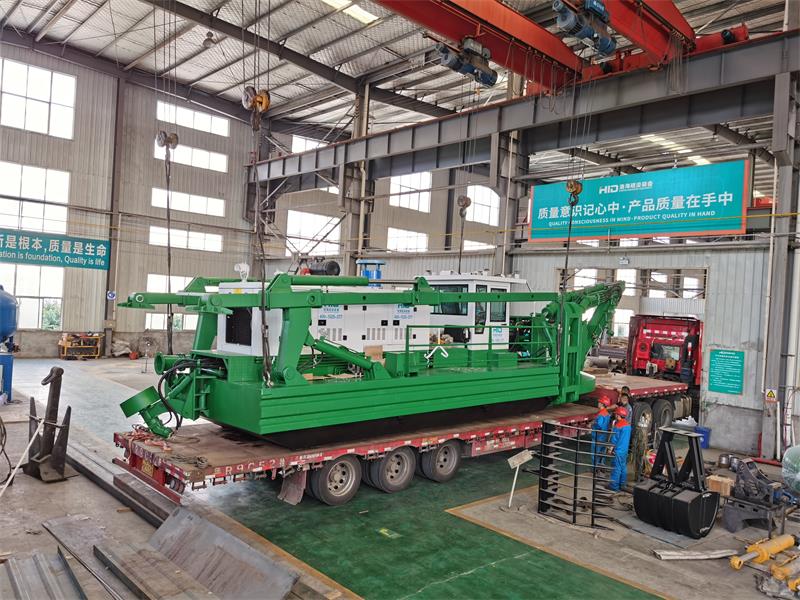 HID amphibious dredger is a multi-purpose machine that supports changeable attachments.Including cutter suction dredging, pile driver, weed raking, backhoe dredging, and grab bucket.
The dredger is the ideal machine for civil engineering, construction and dredging companies as well as municipalities and governments who have projects in shallow waters.
HID's multipurpose functions and unique mobility minimize the machinery needed at the site and thus minimize the strain on the environment while keeping fuel consumption and other operational costs low.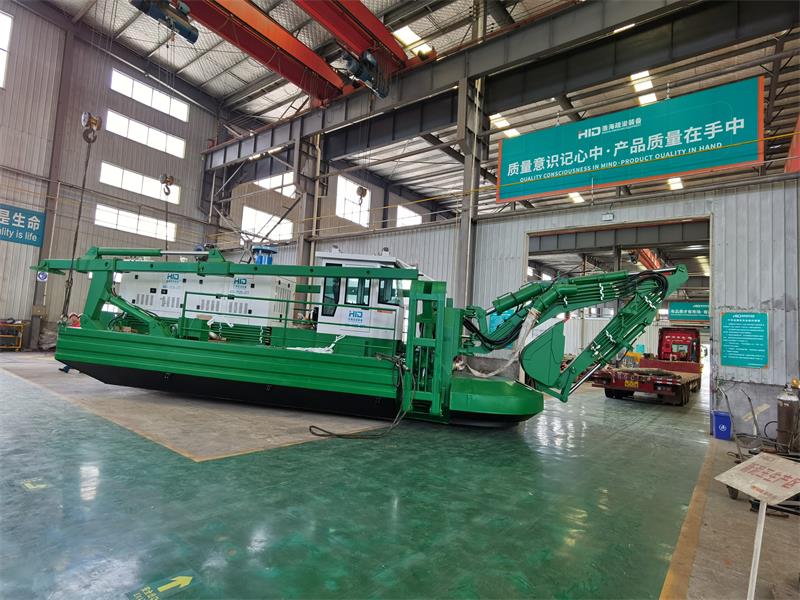 HID "Clay Emperor"key advantages:
Multipurpose – Suction dredging, backhoe dredging, pile driving, and raking capabilities in ONE machine
Easy and quick to transport between sites
Unloads from a trailer, and walks in and out of the water without crane assistance
Self-propelled - no tugboat assistance required
Steady Independent anchoring and operation without assisting vessels or equipment
Low fuel consumption and overall operational costs
Proven technology and service - hundreds of references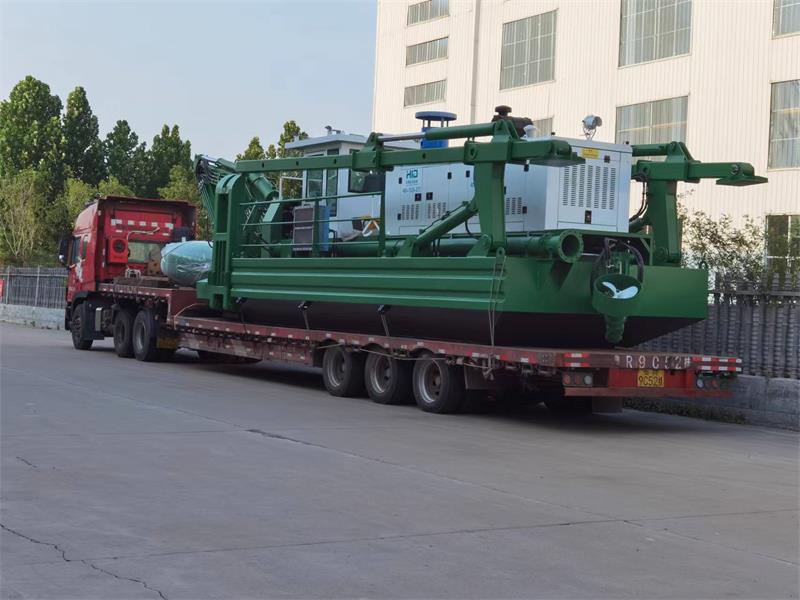 The amphibious multipurpose dredger is a smart choice for all environmental shallow water projects. Now presence in more than 80+countries and regions.
Its smart operating principle enables very accurate and efficient environmental dredging from the right way.
1. HID dredger company uses world-class brands including Germany Rexroth hydraulic system, U.S Vickers hydraulic system, Denison hydraulic system to ensure the reliability of dredger hydraulic system. 2. HID dredger company owns the most matured hydraulic installation and commissioning techniques in this industry. 3. We test all the hydraulic system before delivery to ensure no defects. 4. On-s
...more